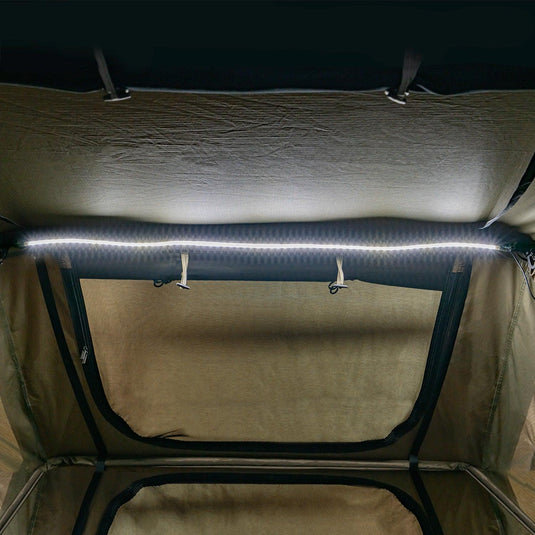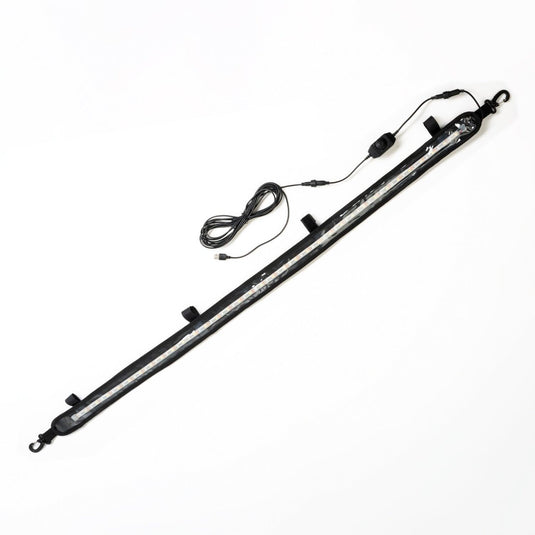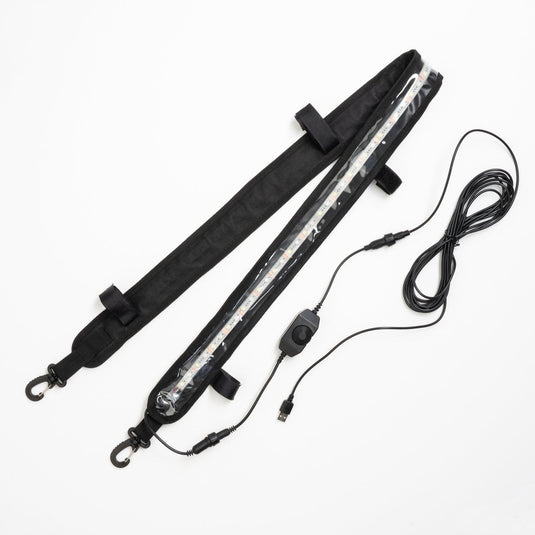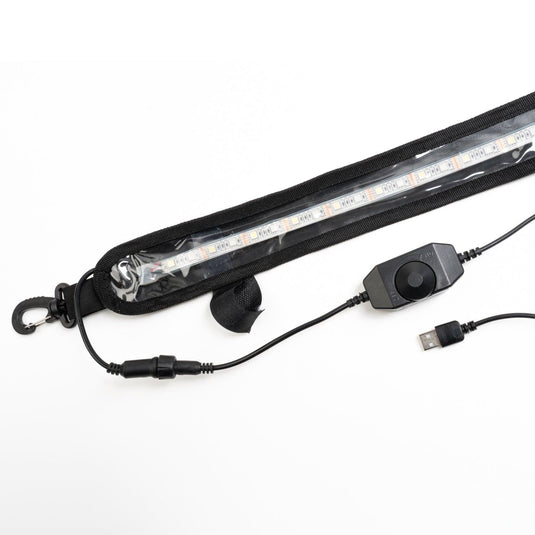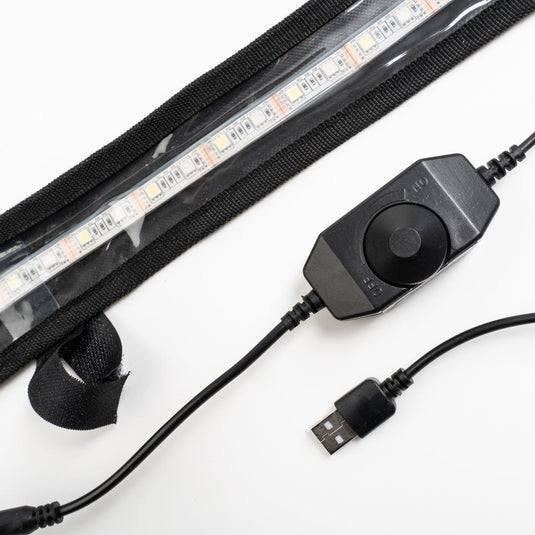 Light up your night with the Universal 1.2m LED Strip. Able to run off either 12V or 24V USB power and attaches to most roof top tents and awnings.
Light it up your way with a either a bright functional cool white light or a cosy warm white. And the flexible hook and loop fasteners mean that you can even add this to your awning arms or inside your vehicle.
And at only 325 grams, you won't be overloading your vehicle with this little add-on.
Attaches easily to all Darche softshell rooftop tents and awnings with Velcro straps
Also suits many other rooftop tents and awnings
1.2m length with clear weather-resistant sleeve
5m lead with USB connector
72 LEDs rated at 1200 Lumens
Rated for 12-24V power source
Includes amber light setting to avoid attracting bugs at night
Dimmable to suit all conditions
Gender

Sleeping Bag Comfort

Maximum Volume

L

Fits

Sleeping Capacity

External Dimensions

mm

Sleeping Area

mm

Packed Dimensions

mm

Rated Capacity

kg

Coverage

Internal Storage and Bedding

Valve Quantity

Internal Dimensions

mm

Suits Product

Weight

kg

Warranty
FEATURES
Attaches easily to all Darche softshell rooftop tents and awnings with Velcro straps
Also suits many other rooftop tents and awnings
1.2m length with clear weather-resistant sleeve
5m lead with USB connector
72 LEDs rated at 1200 Lumens
Rated for 12-24V power source
Includes amber light setting to avoid attracting bugs at night
Dimmable to suit all conditions
SPECIFICATIONS
Gender

Sleeping Bag Comfort

Maximum Volume

L

Fits

Sleeping Capacity

External Dimensions

mm

Sleeping Area

mm

Packed Dimensions

mm

Rated Capacity

kg

Coverage

Internal Storage and Bedding

Valve Quantity

Internal Dimensions

mm

Suits Product

Weight

kg

Warranty