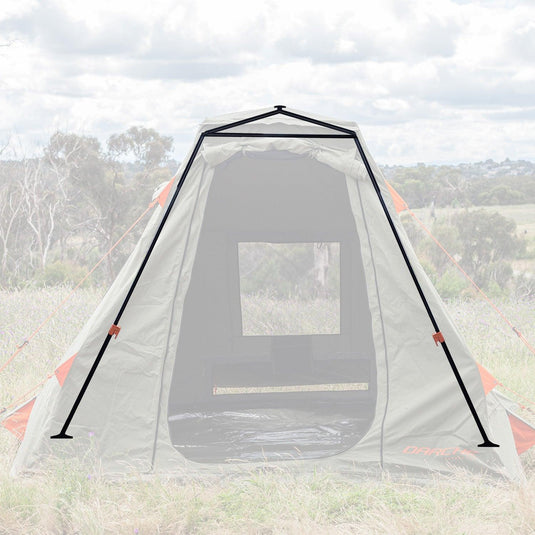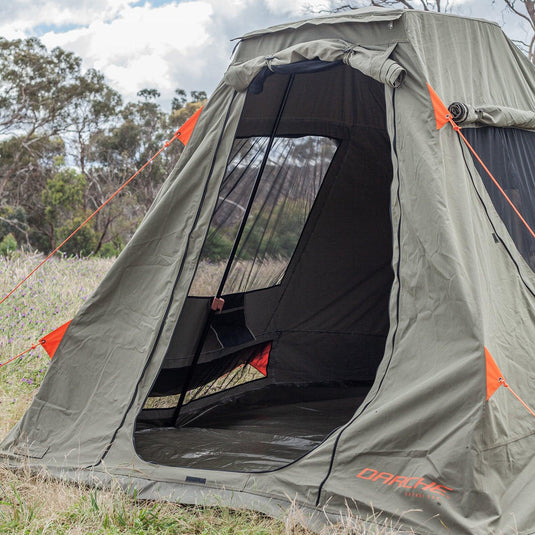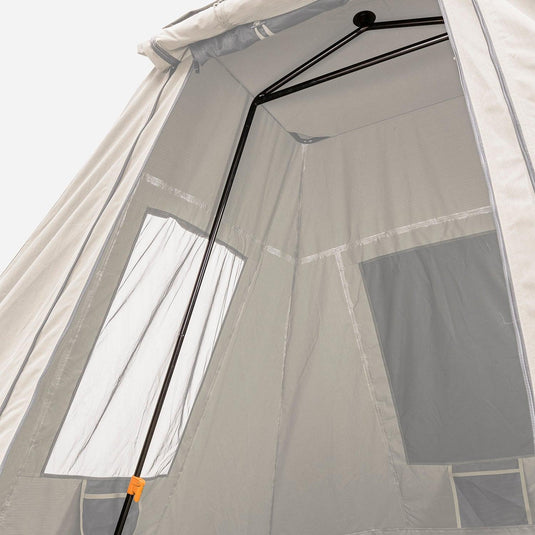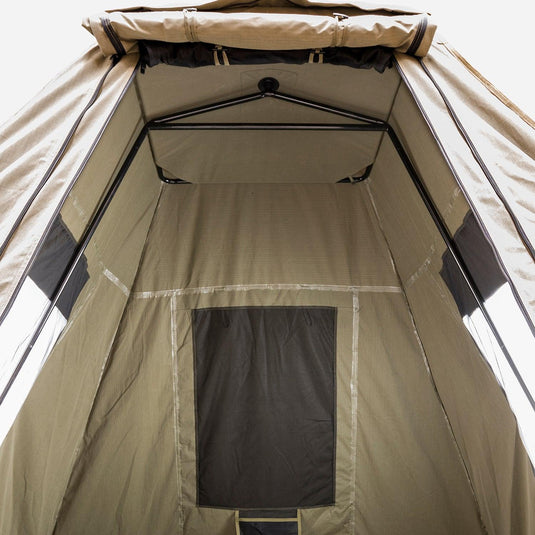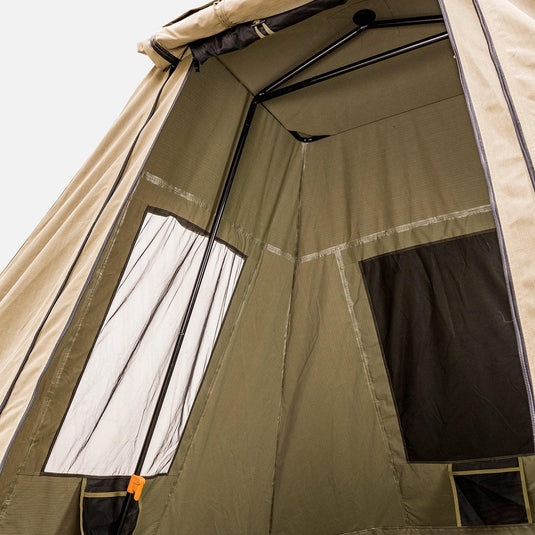 Upgrade your Safari 260 or 350 tent with this A Frame Kit to replace the centre pole and  increase your floor space. 
This 25mm telescopic trigger lock pole kit is super easy to assemble, so you can get a sturdy set up with no fuss, and it's compatible with both the 260 and 350 sized tents.
If you'd prefer a cleared floor in your Safari tent, then the A-Frame Kit from Darche is just what you need.
Easy to set up
Replace the internal centre pole
25mm telescopic trigger lock pole
Compatible with Darche Safari 260 and 350 Tents
Material

Alloy

Gender

Sleeping Bag Comfort

Maximum Volume

L

Fits

Sleeping Capacity

External Dimensions

mm

Sleeping Area

mm

Packed Dimensions

mm

Rated Capacity

kg

Coverage

Internal Storage and Bedding

Valve Quantity

Internal Dimensions

mm

Suits Product

Weight

kg

Warranty
FEATURES
Easy to set up
Replace the internal centre pole
25mm telescopic trigger lock pole
Compatible with Darche Safari 260 and 350 Tents
SPECIFICATIONS
Material

Alloy

Gender

Sleeping Bag Comfort

Maximum Volume

L

Fits

Sleeping Capacity

External Dimensions

mm

Sleeping Area

mm

Packed Dimensions

mm

Rated Capacity

kg

Coverage

Internal Storage and Bedding

Valve Quantity

Internal Dimensions

mm

Suits Product

Weight

kg

Warranty