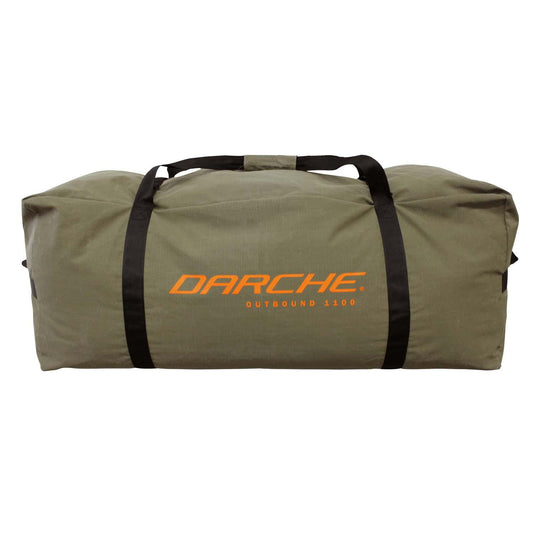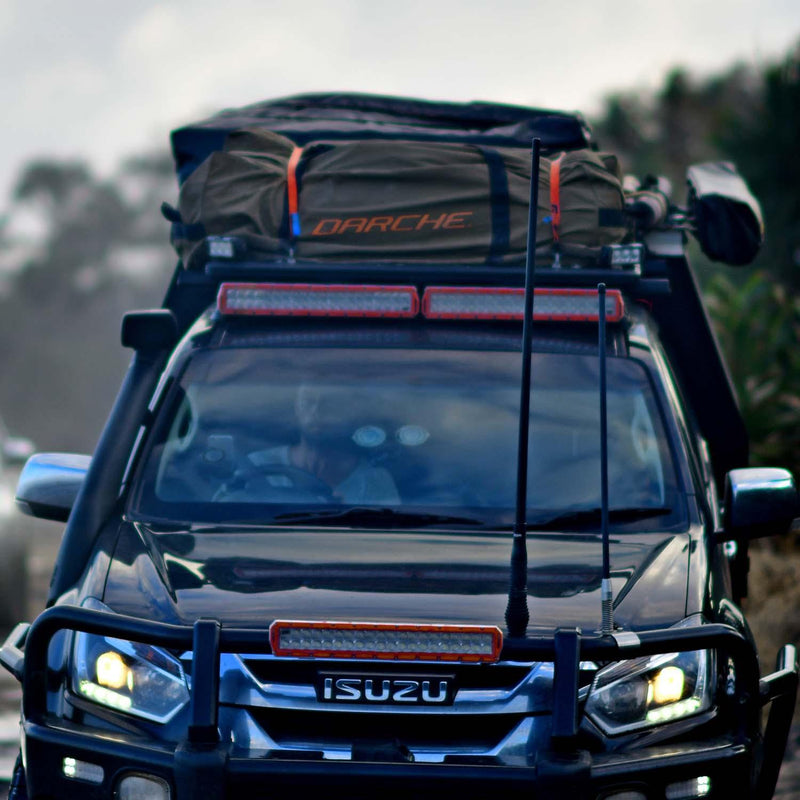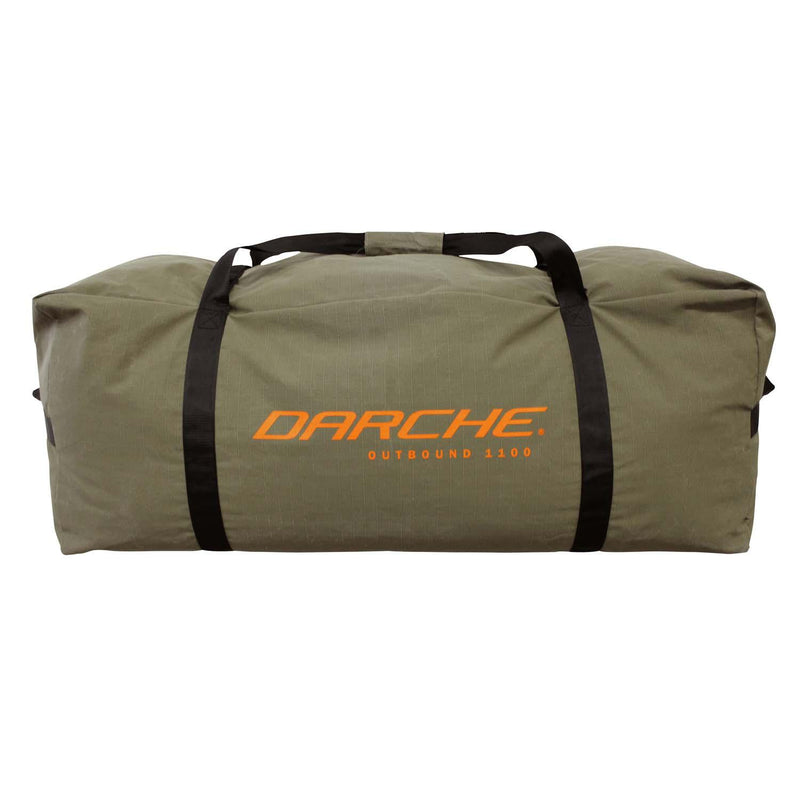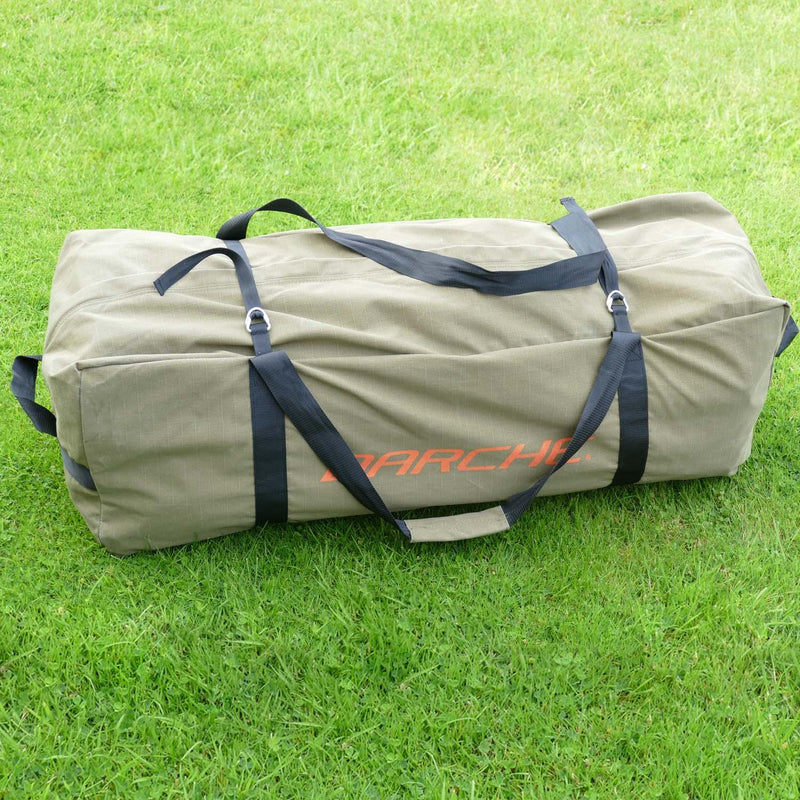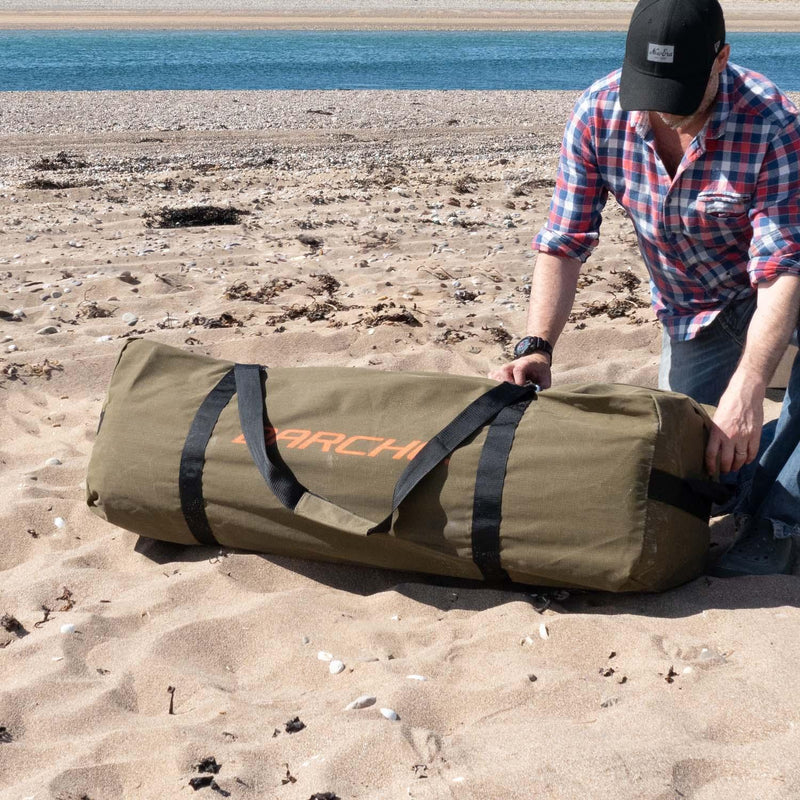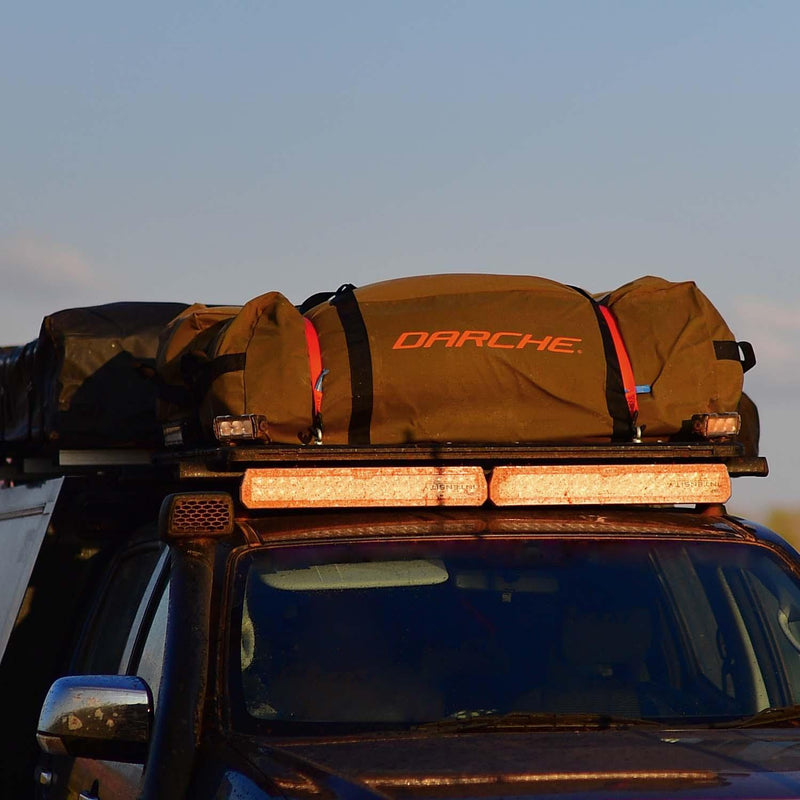 The Outbound Bag is made from the same premium quality 420gsm ripstop polycotton canvas as the Darche swags and is great for storage and protection when you're on the road. 
The Outbound includes carry handles and side grab handles. It has an impressive 800mm waterhead rating, keeping your gear dry and protected from dirt, and mud when packed on the roof racks, trailer or or in the back of the ute. 
The canvas swag bag is also great for sleeping bags, gear and clothing – anything you need when you're out on your next off-road adventure.
Outbound 1100
Suits swags up to 1100mm wide
Provides protection for single and king-sized swags
Outbound 1400
Suits swags up to 1400 wide
Provides protection for up to double sized swags
Made from Darche's premium ripstop polycotton swag canvas
Keeps your swag free from road grime, dirt, mud in transit
Reinforced 50mm webbing straps
Heavy gauge No.10 coil zip
Large carry handles and side grab handles for easy access when stored above the vehicle
Material

420gsm / 12oz Ripstop Polycotton Canvas

Waterhead Rating

PU 800mm Water Rated

Gender

Sleeping Bag Comfort

Maximum Volume

L

Fits

Sleeping Capacity

External Dimensions

mm

Sleeping Area

mm

Packed Dimensions

mm

Rated Capacity

kg

Coverage

Internal Storage and Bedding

Valve Quantity

Internal Dimensions

mm

Suits Product

Weight

kg

Warranty
FEATURES
Made from Darche's premium ripstop polycotton swag canvas
Keeps your swag free from road grime, dirt, mud in transit
Reinforced 50mm webbing straps
Heavy gauge No.10 coil zip
Large carry handles and side grab handles for easy access when stored above the vehicle
SPECIFICATIONS
Material

420gsm / 12oz Ripstop Polycotton Canvas

Waterhead Rating

PU 800mm Water Rated

Gender

Sleeping Bag Comfort

Maximum Volume

L

Fits

Sleeping Capacity

External Dimensions

mm

Sleeping Area

mm

Packed Dimensions

mm

Rated Capacity

kg

Coverage

Internal Storage and Bedding

Valve Quantity

Internal Dimensions

mm

Suits Product

Weight

kg

Warranty