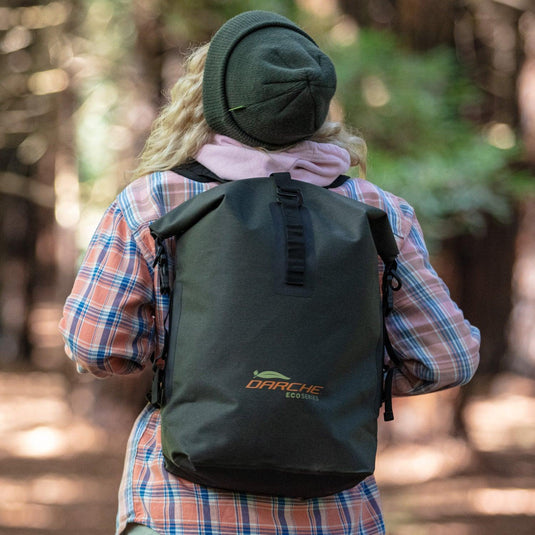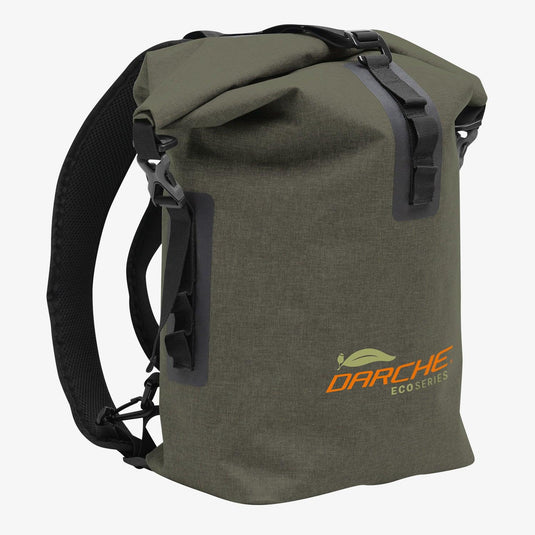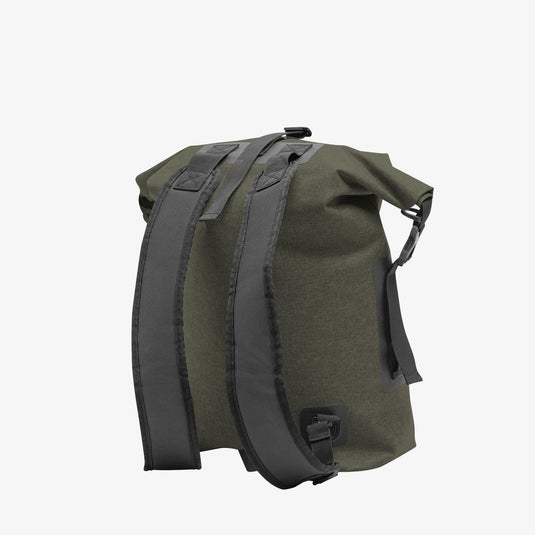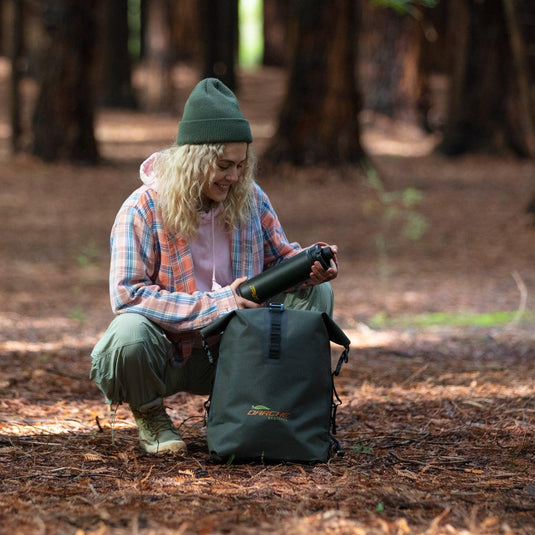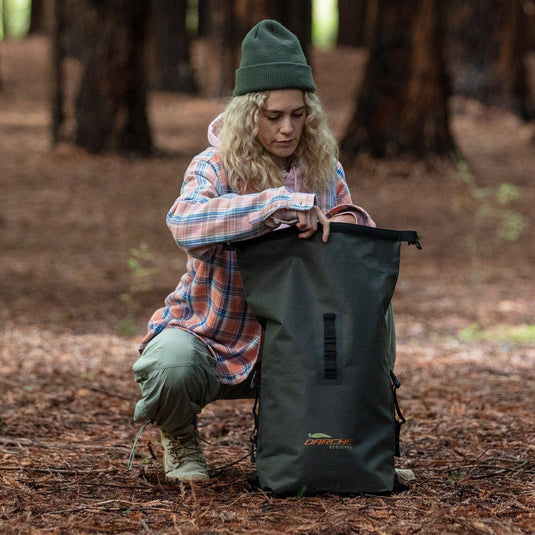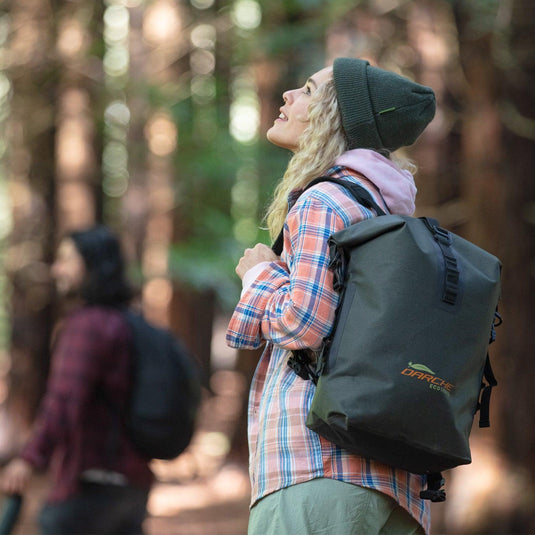 Head out for a day of adventure with the DARCHE ECO Series Dry Bag Daypack. 
Made from 100% recycled ecoWGAF polyester, the roll top bag makes accessing the inside a breeze and will keep your gear dry and protected whether you're out for a day hike in the bush, at the beach or exploring the urban jungle. 
The large compartment lets you be ready for a variety of situations. Perfect for storing everything from a camera to beach gear. The welded base with waterproof coating means that no water or liquids are getting in or out.
Multi-use backpack. Use as a daypack and a dry bag
Roll top dry bag keeps your gear dry and protected
Wet gear won't leak through the bag
Adjustable padded shoulder straps 
Large main compartment with zipped inner pocket
Waterproof coating designed to prevent water penetration
Made using 100% recycled materials
Material

ecoWGAF™ 600D 100% Recycled Polyester TPU

Gender

Sleeping Bag Comfort

Maximum Volume

L

Fits

Sleeping Capacity

External Dimensions

mm

Sleeping Area

mm

Packed Dimensions

mm

Rated Capacity

kg

Coverage

Internal Storage and Bedding

Valve Quantity

Internal Dimensions

mm

Suits Product

Weight

kg

Warranty
FEATURES
Multi-use backpack. Use as a daypack and a dry bag
Roll top dry bag keeps your gear dry and protected
Wet gear won't leak through the bag
Adjustable padded shoulder straps 
Large main compartment with zipped inner pocket
Waterproof coating designed to prevent water penetration
Made using 100% recycled materials
SPECIFICATIONS
Material

ecoWGAF™ 600D 100% Recycled Polyester TPU

Gender

Sleeping Bag Comfort

Maximum Volume

L

Fits

Sleeping Capacity

External Dimensions

mm

Sleeping Area

mm

Packed Dimensions

mm

Rated Capacity

kg

Coverage

Internal Storage and Bedding

Valve Quantity

Internal Dimensions

mm

Suits Product

Weight

kg

Warranty