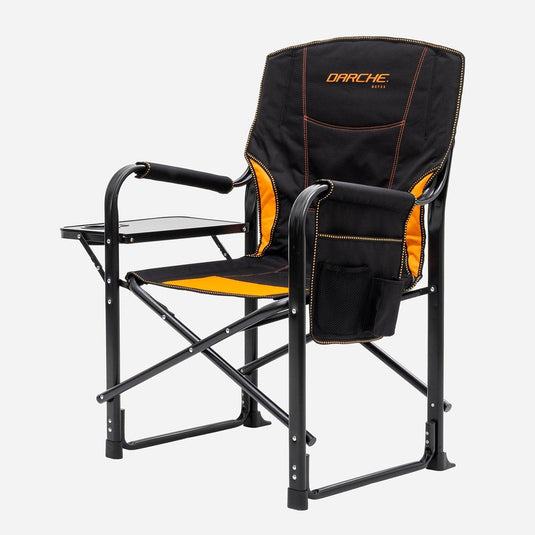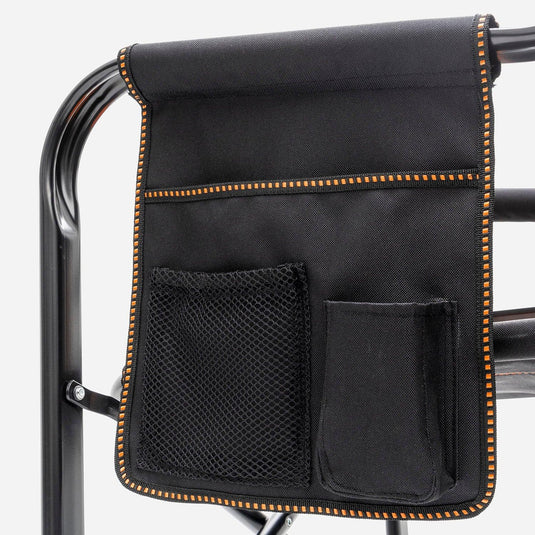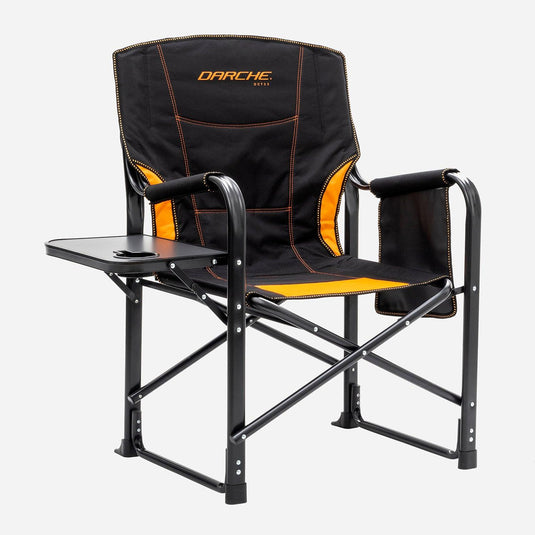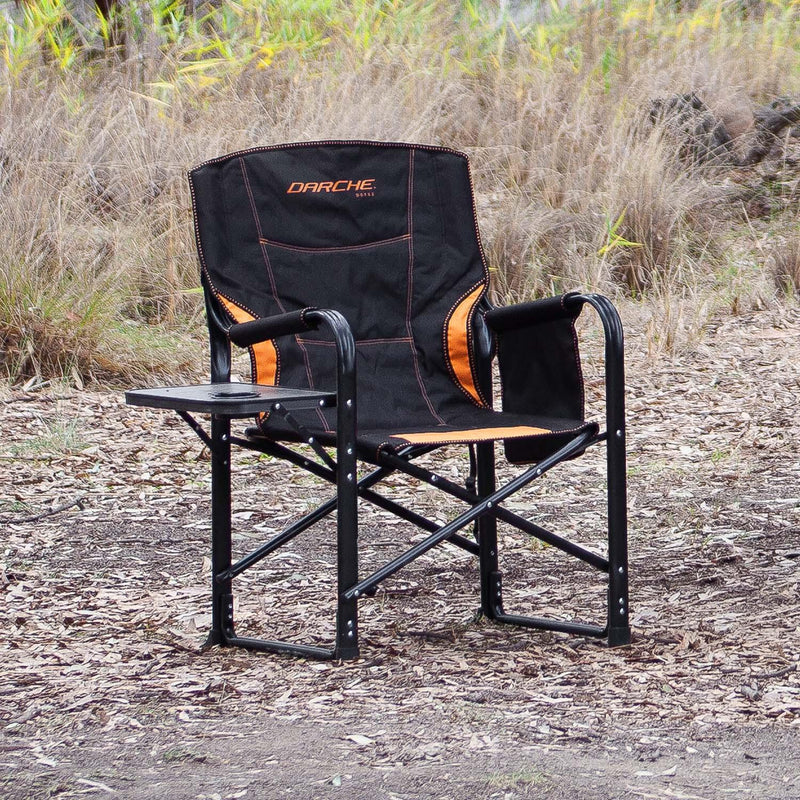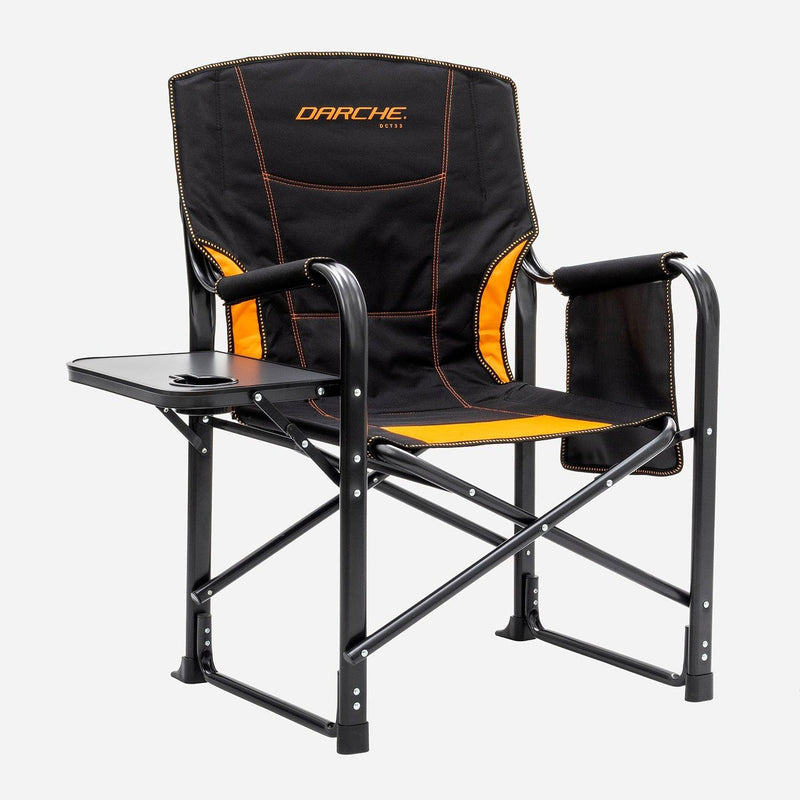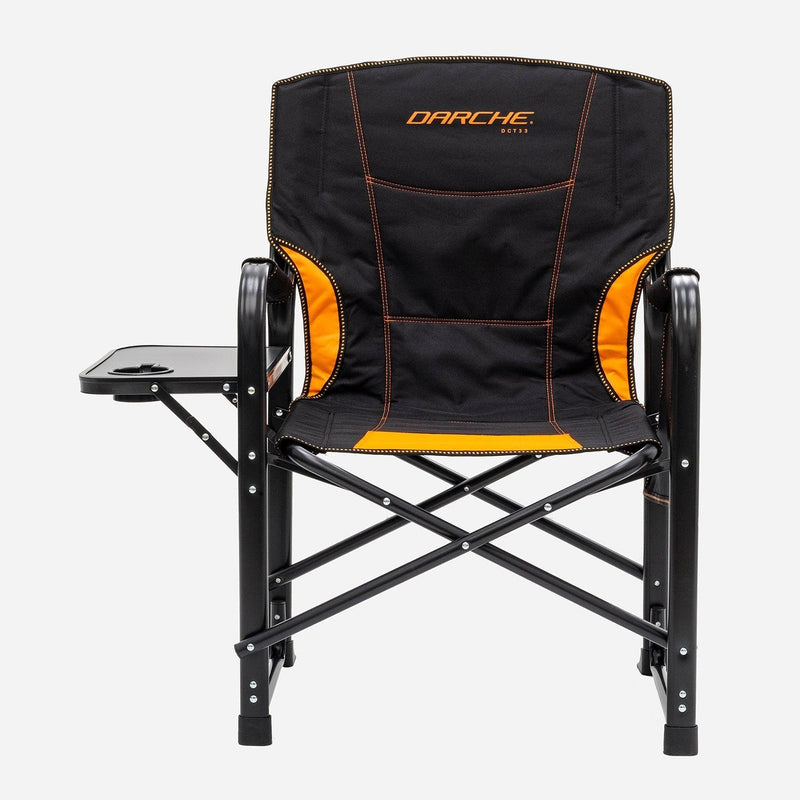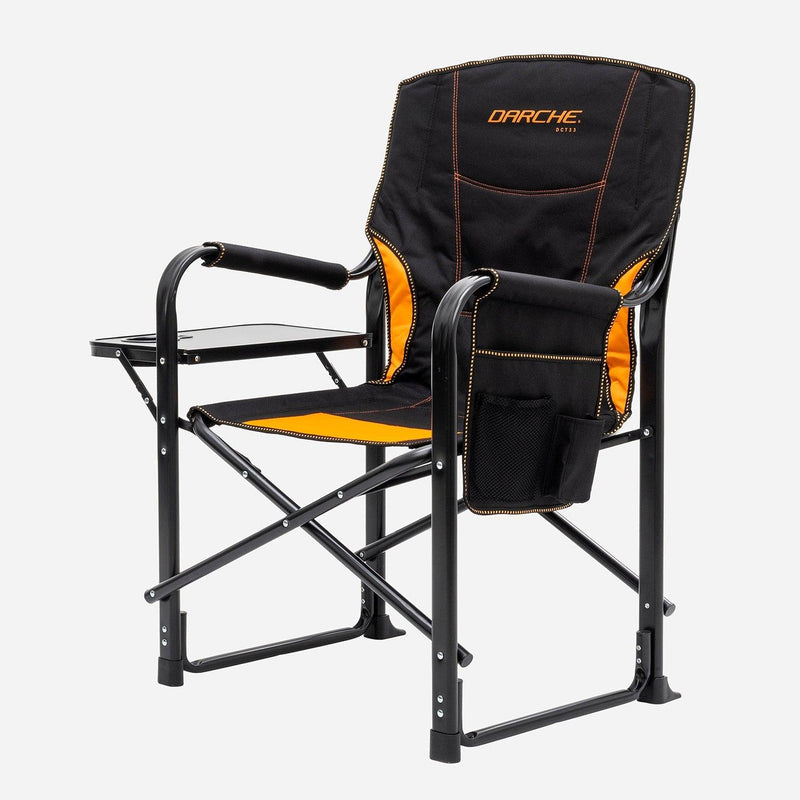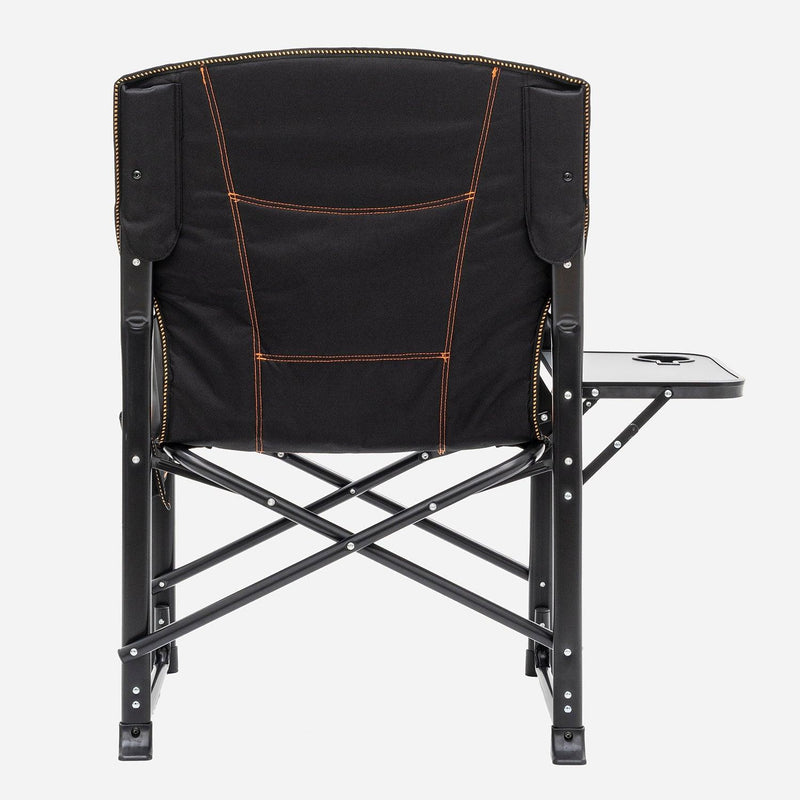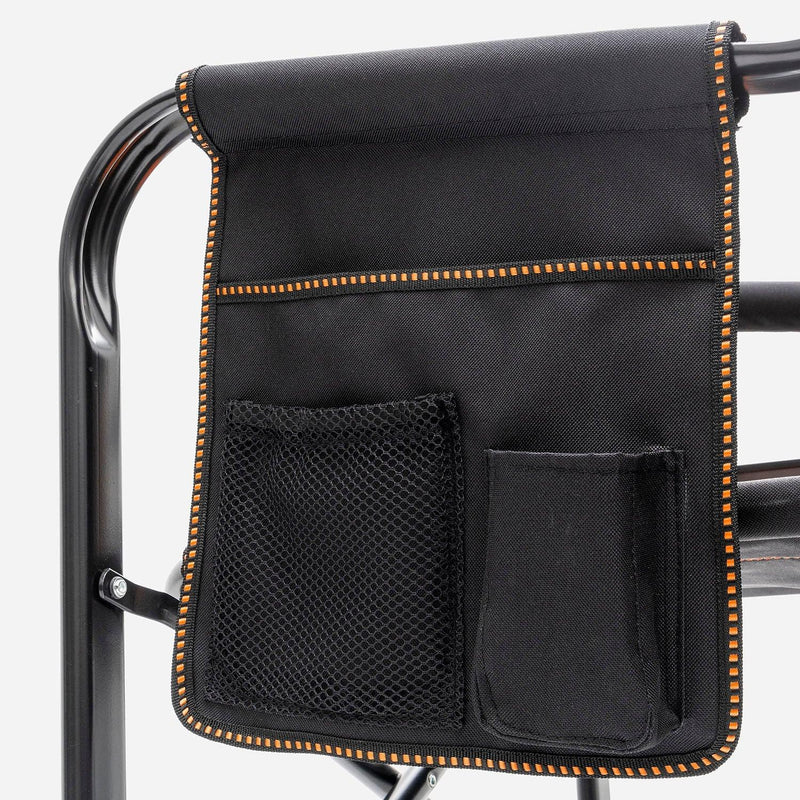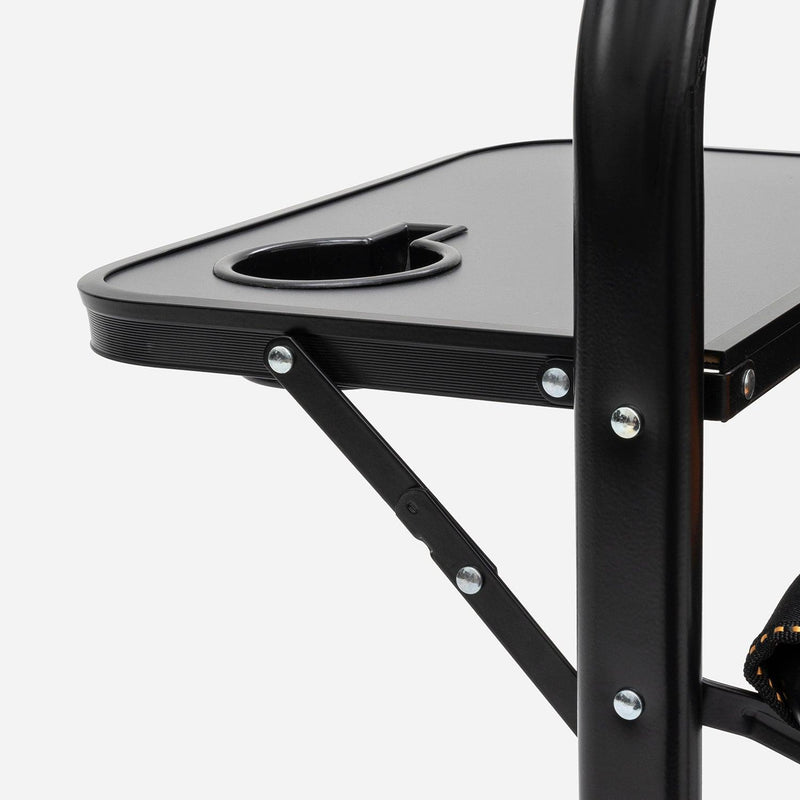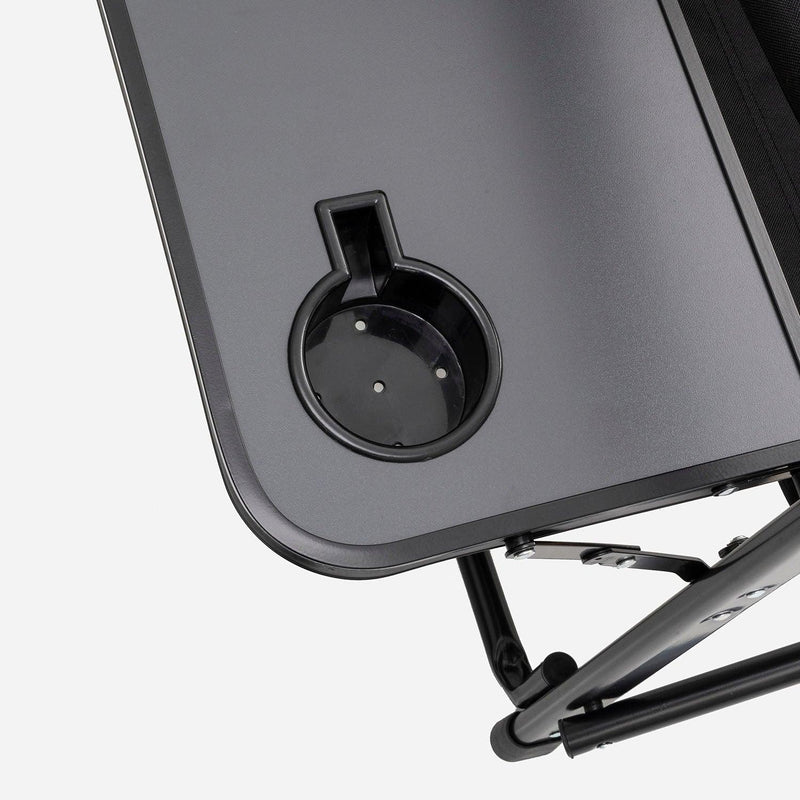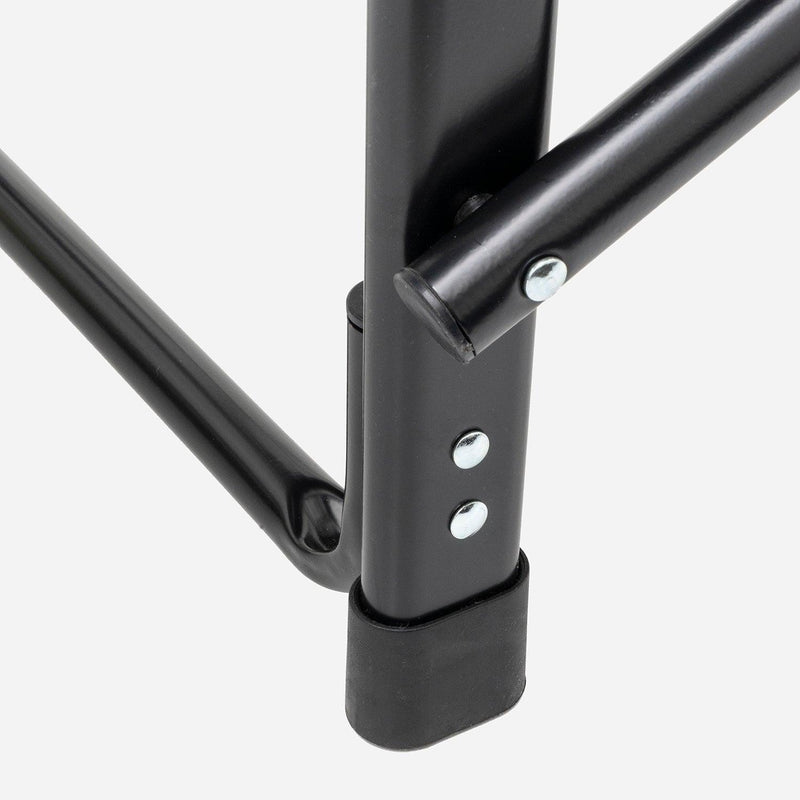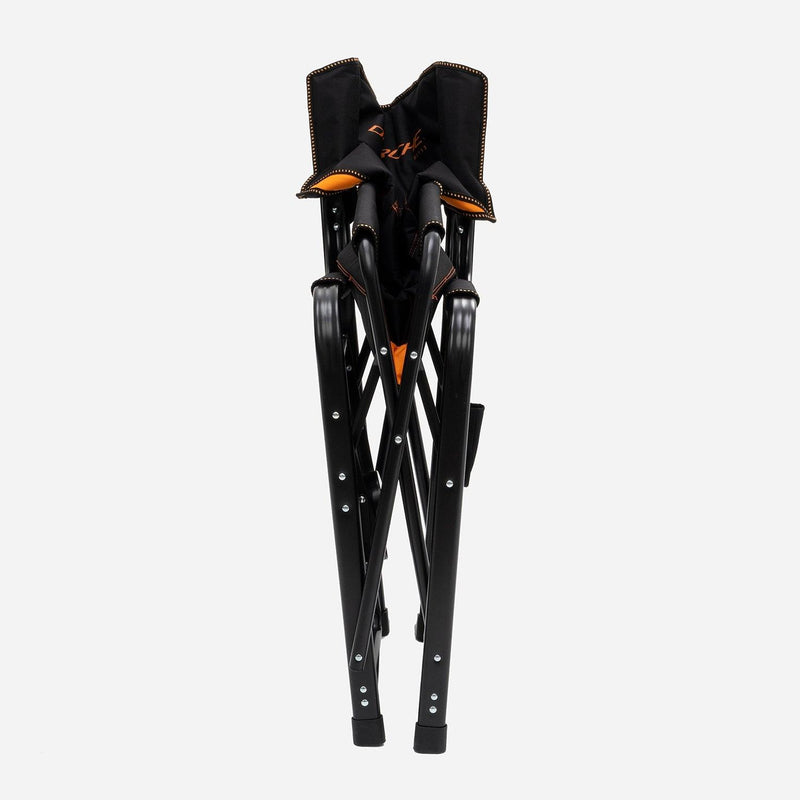 If you prefer a more upright seating style, The DARCHE DCT33 is a classic directors chair that's great for dining around the camp table or lounging around the campfire at the end of a big day. 
The wide seat and double layered padding give you extra comfort on the back of the legs and great back support. With a convenient folding side table and integrated cup holder, you can sit back and enjoy your dinner around the fire. The generous storage pockets are handy to stash all your essentials.
Wide feet will stop you sinking on softer campsites, while the strong steel frame and sturdy construction can hold a maximum weight rating of 145kg. 
The DCT33 folds flat for easy transport and storage.
Padded seat and backrest for extra support and comfort
Generous seat area
Side storage pocket
Solid armrests with padding
Folds flat for easy storage and transport
Steel frame construction
Wide base feet to prevent sinking
Material

600D Heavy-duty Polyester

Frame Material

Powder Coated Steel

Gender

Sleeping Bag Comfort

Maximum Volume

L

Fits

Sleeping Capacity

External Dimensions

mm

Sleeping Area

mm

Packed Dimensions

mm

Rated Capacity

kg

Coverage

Internal Storage and Bedding

Valve Quantity

Internal Dimensions

mm

Suits Product

Weight

kg

Warranty
FEATURES
Padded seat and backrest for extra support and comfort
Generous seat area
Side storage pocket
Solid armrests with padding
Folds flat for easy storage and transport
Steel frame construction
Wide base feet to prevent sinking
SPECIFICATIONS
Material

600D Heavy-duty Polyester

Frame Material

Powder Coated Steel

Gender

Sleeping Bag Comfort

Maximum Volume

L

Fits

Sleeping Capacity

External Dimensions

mm

Sleeping Area

mm

Packed Dimensions

mm

Rated Capacity

kg

Coverage

Internal Storage and Bedding

Valve Quantity

Internal Dimensions

mm

Suits Product

Weight

kg

Warranty