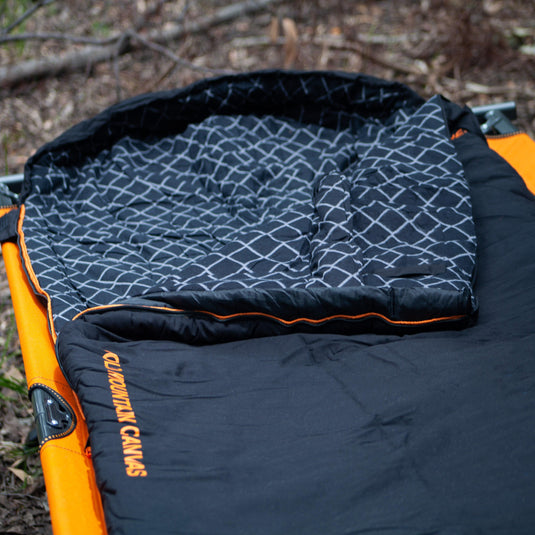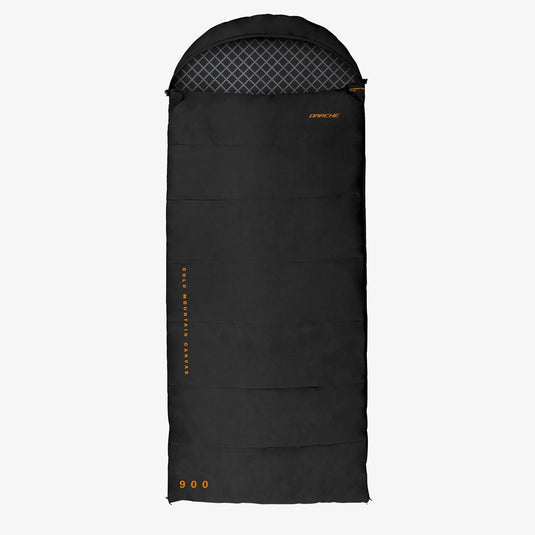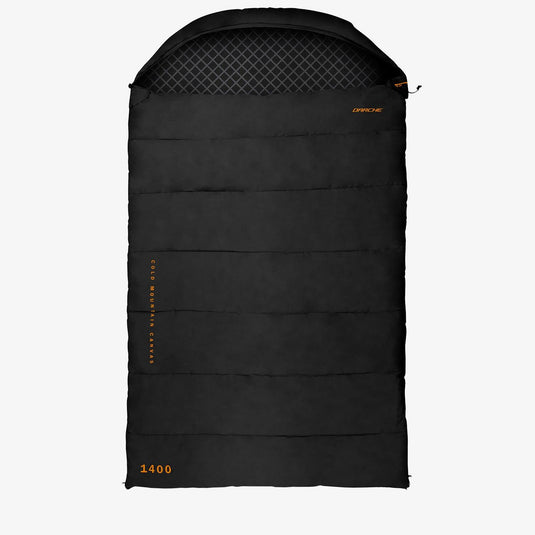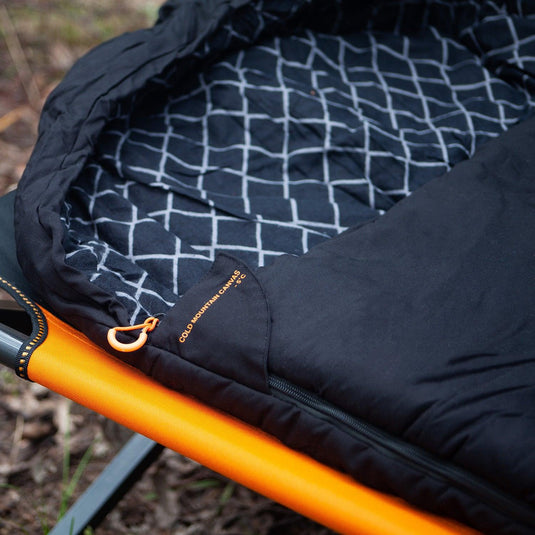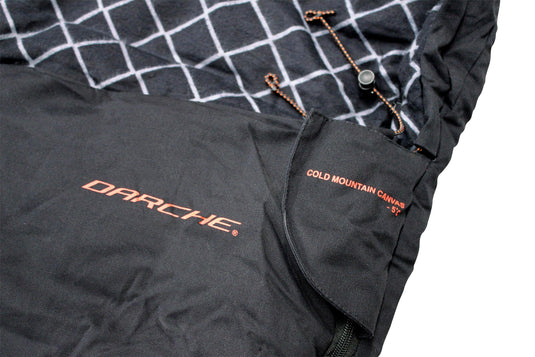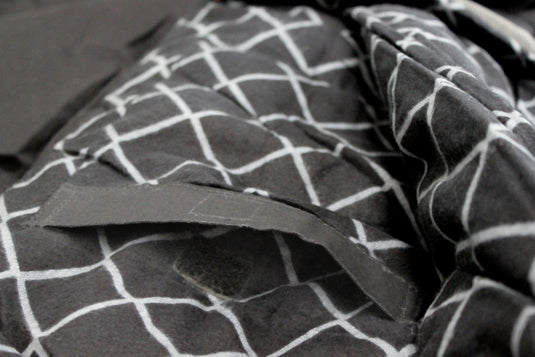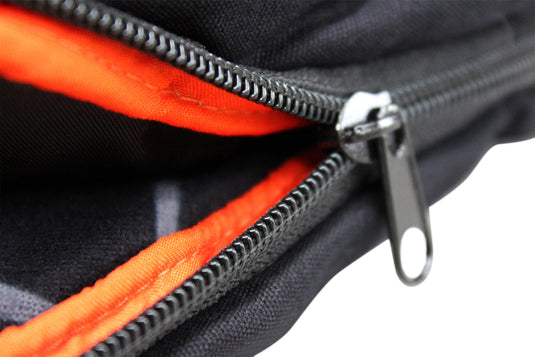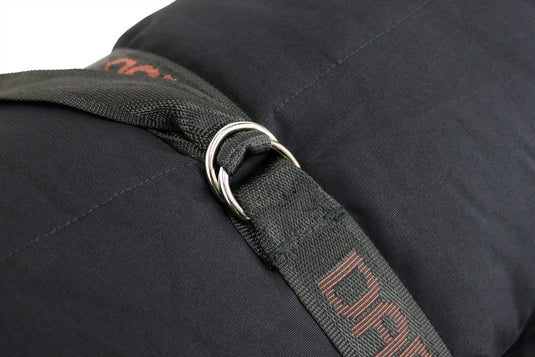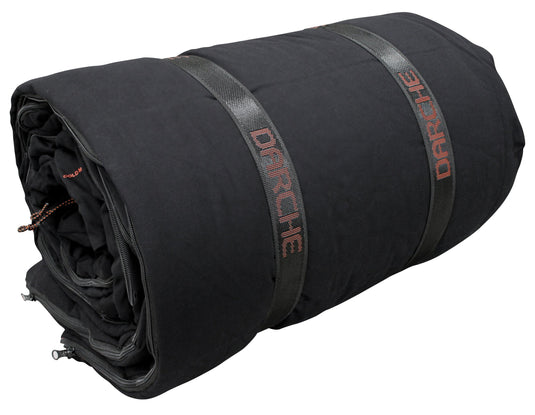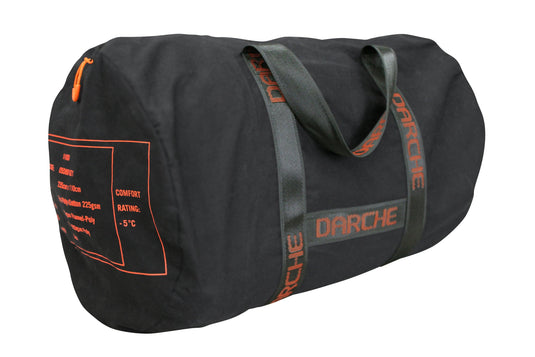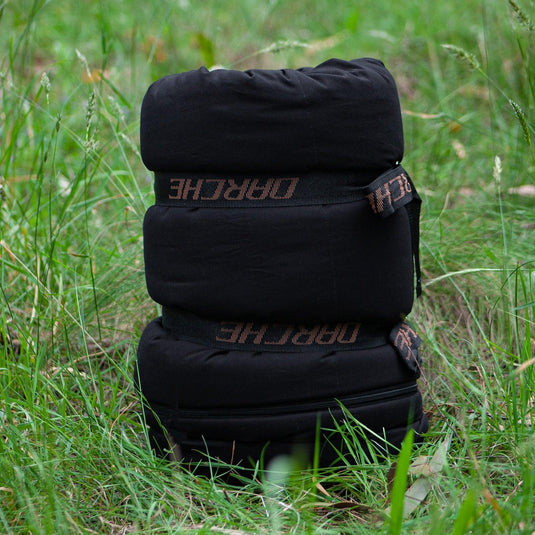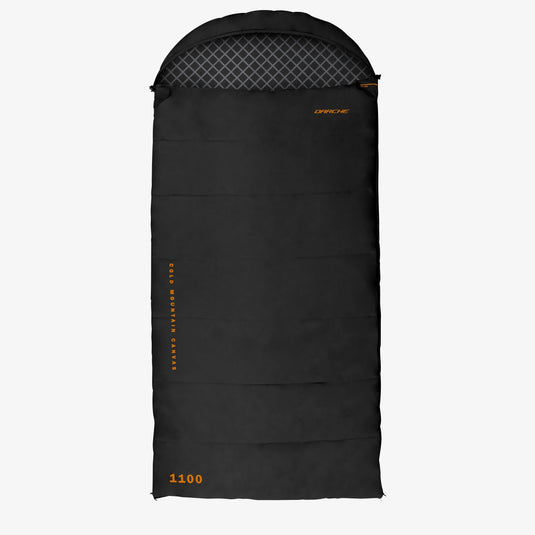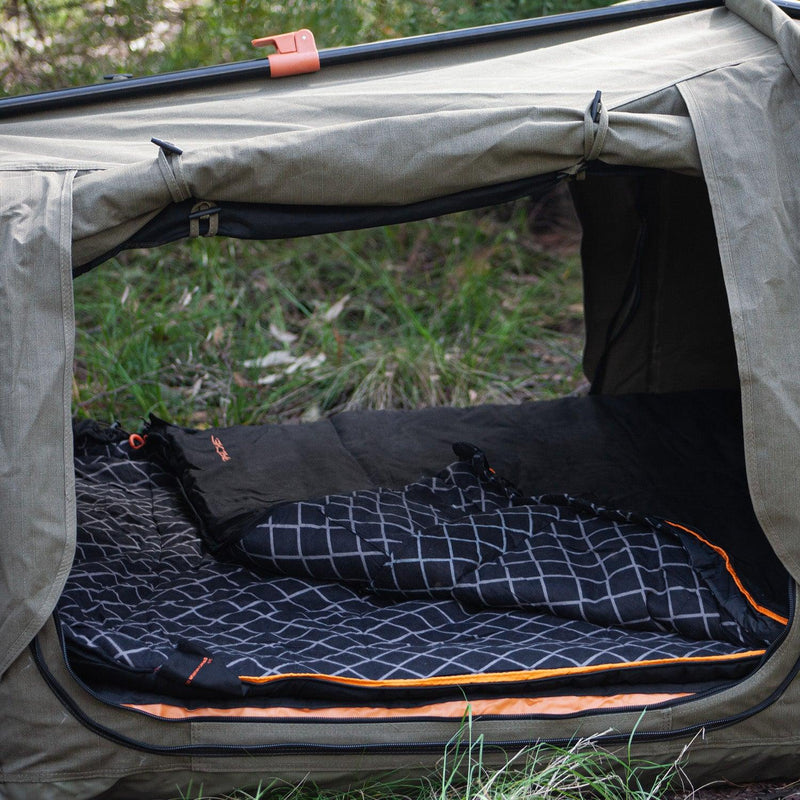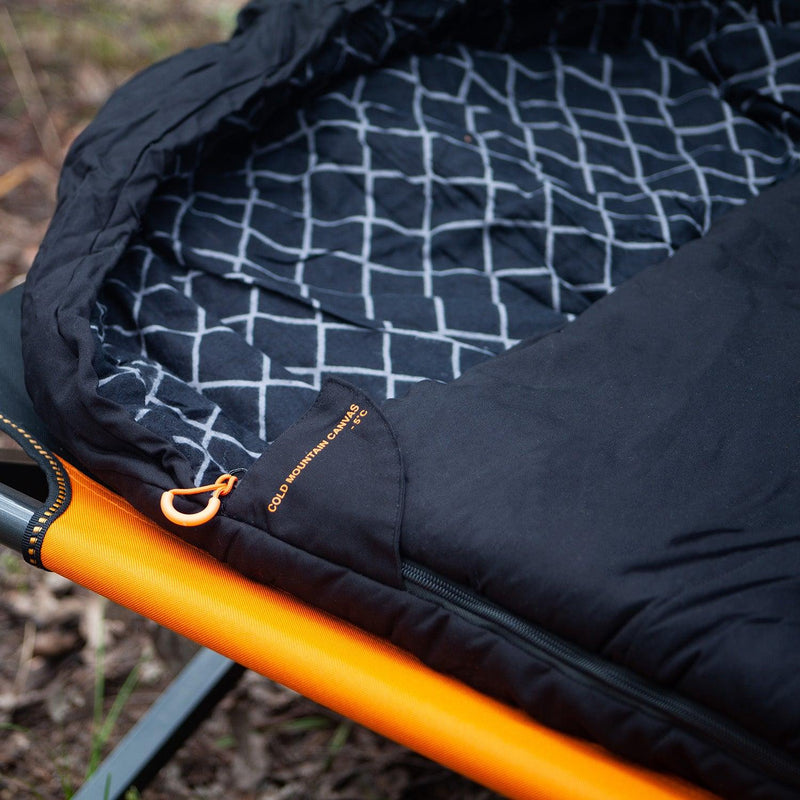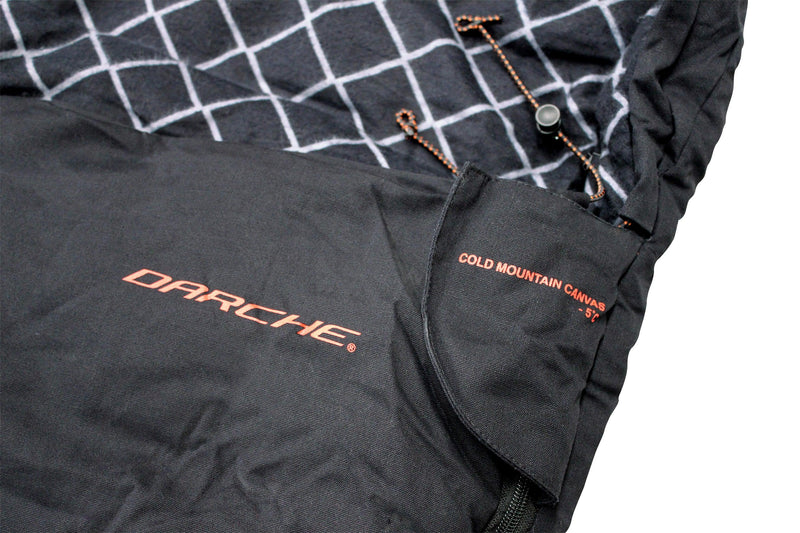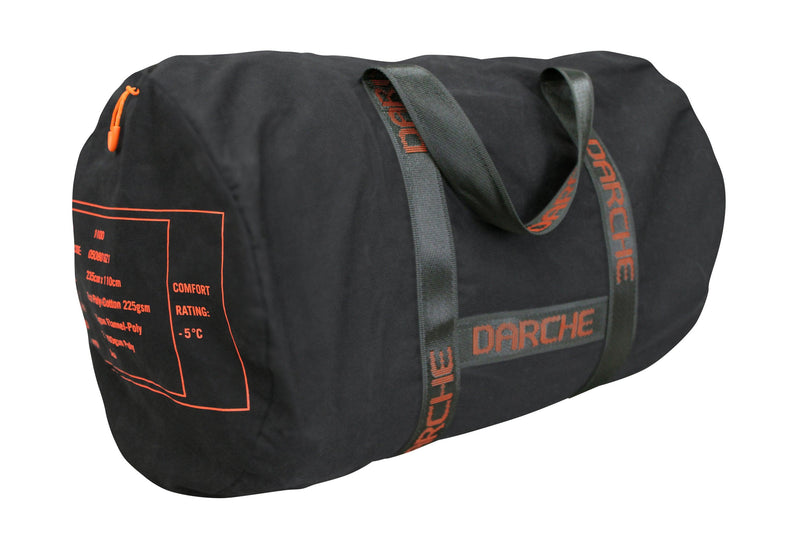 Available in 3 size: 900, 1100 and 1400
Designed for those who prefer extra room, these large, box shaped sleeping bags provide ultimate comfort in Australia's rugged conditions and are purpose built to fit into Darche's range of Swags and Rooftop Tents. The range is designed with the tourer, adventurer, fisherman and all-round outdoor enthusiast in mind.
The Cold Mountain sleeping bag range features a Dual Zip system, ideal for entry and exit from either side of the sleeping bag, and allows 2 sleeping bags to be joined into one super dimensions bag. The toe zip assists in opening the sleeping bag as a doona, and can be unzipped for extra ventilation and coolness on warmer nights.
The two-layered, robust modular construction of the Cold Mountain sleeping bags counter-acts the 'cold spots' and enables an even distribution of warmth, with a fixed top layer filling and a floating bottom layer filling.
Ergonomically designed with 3 different comfort ratings, a heat-trapping baffle collar, anti-snag zip guide, internal pockets, and compression bag, there is a Cold Mountain sleeping bag for everyone, from first-time campers through to Victorian High Country tourers.
This addition to the Cold Mountain range rolls up like swag and packs away with ease in a large zippered carry bag. Tough, rugged and designed to take it.
8oz canvas outer shell
125gsm 100% cotton flannel inner lining
300gsm dual layer polyester filling
Internal pocket
Drawcord chest baffle
Shaped hood with drawcord
Dual zip
Unzip to create a large doona
Large canvas zippered carry bag
Material

8Oz (225 gsm) Polycotton Canvas

Fill Material

Synthetic Fibre

Fill Weight

2 x 150 gsm

Lining Material

125gsm Cotton Flannel

Gender

Sleeping Bag Comfort

Maximum Volume

L

Fits

Sleeping Capacity

External Dimensions

mm

Sleeping Area

mm

Packed Dimensions

mm

Rated Capacity

kg

Coverage

Internal Storage and Bedding

Valve Quantity

Internal Dimensions

mm

Suits Product

Weight

kg

Warranty
FEATURES
8oz canvas outer shell
125gsm 100% cotton flannel inner lining
300gsm dual layer polyester filling
Internal pocket
Drawcord chest baffle
Shaped hood with drawcord
Dual zip
Unzip to create a large doona
Large canvas zippered carry bag
SPECIFICATIONS
Material

8Oz (225 gsm) Polycotton Canvas

Fill Material

Synthetic Fibre

Fill Weight

2 x 150 gsm

Lining Material

125gsm Cotton Flannel

Gender

Sleeping Bag Comfort

Maximum Volume

L

Fits

Sleeping Capacity

External Dimensions

mm

Sleeping Area

mm

Packed Dimensions

mm

Rated Capacity

kg

Coverage

Internal Storage and Bedding

Valve Quantity

Internal Dimensions

mm

Suits Product

Weight

kg

Warranty