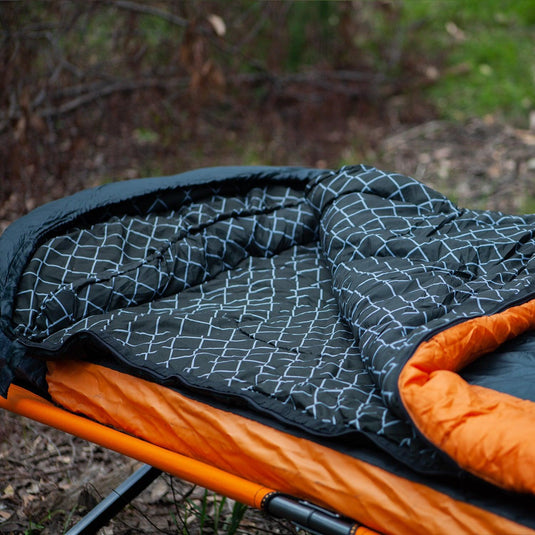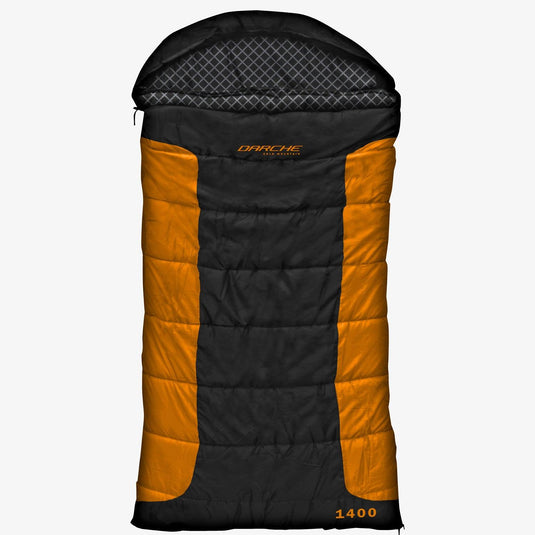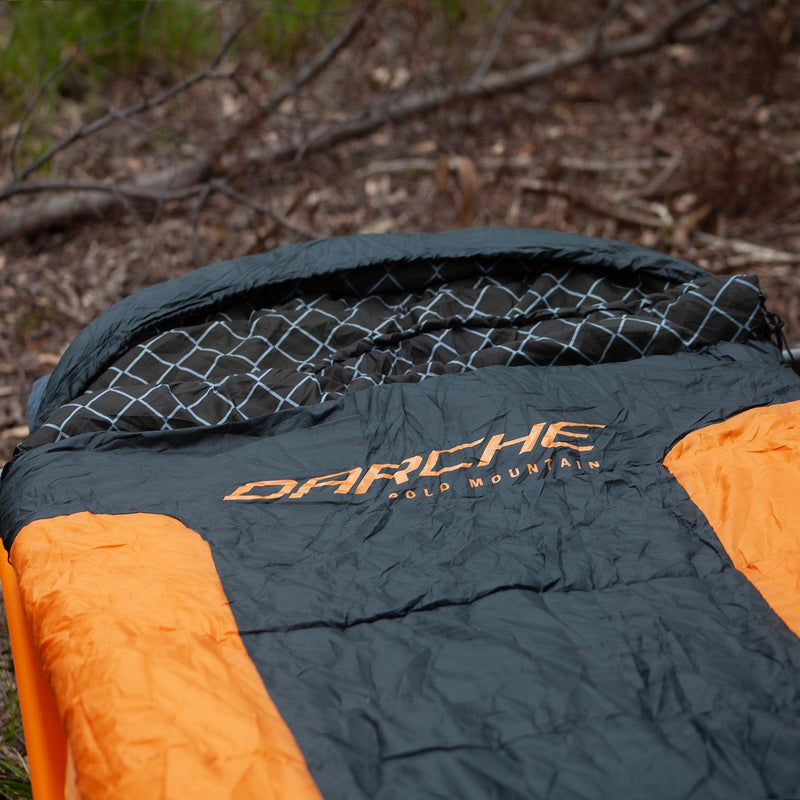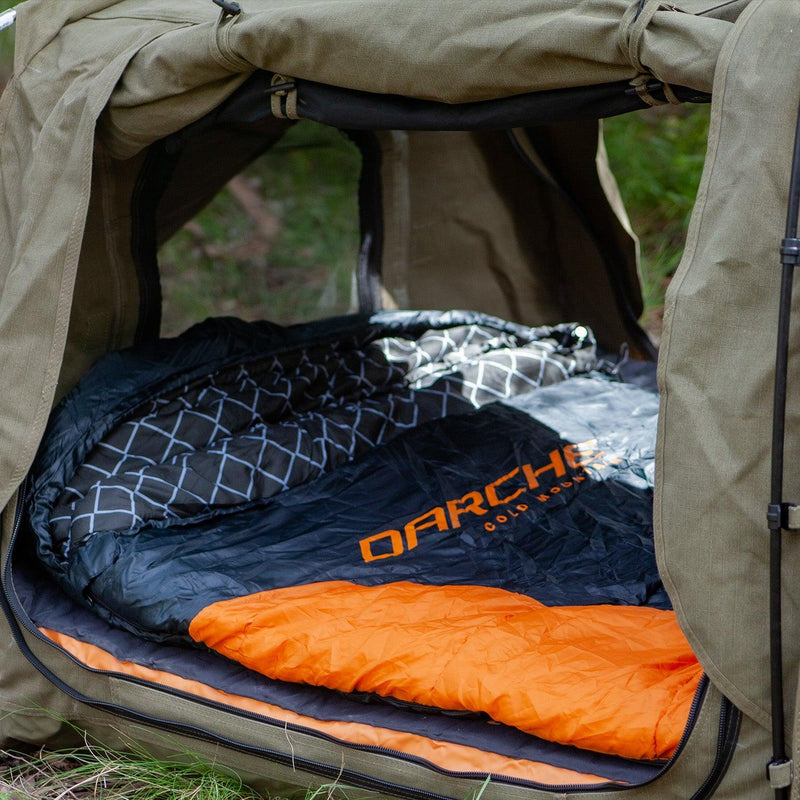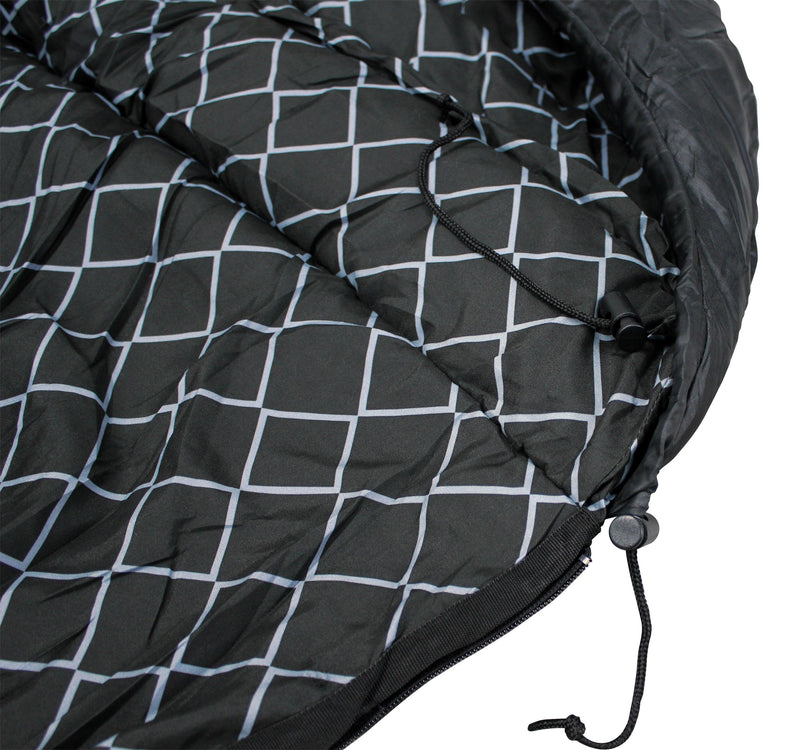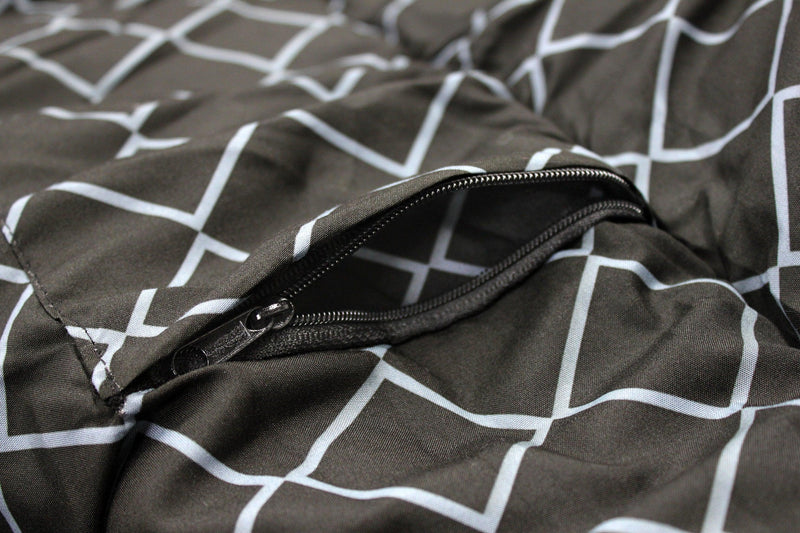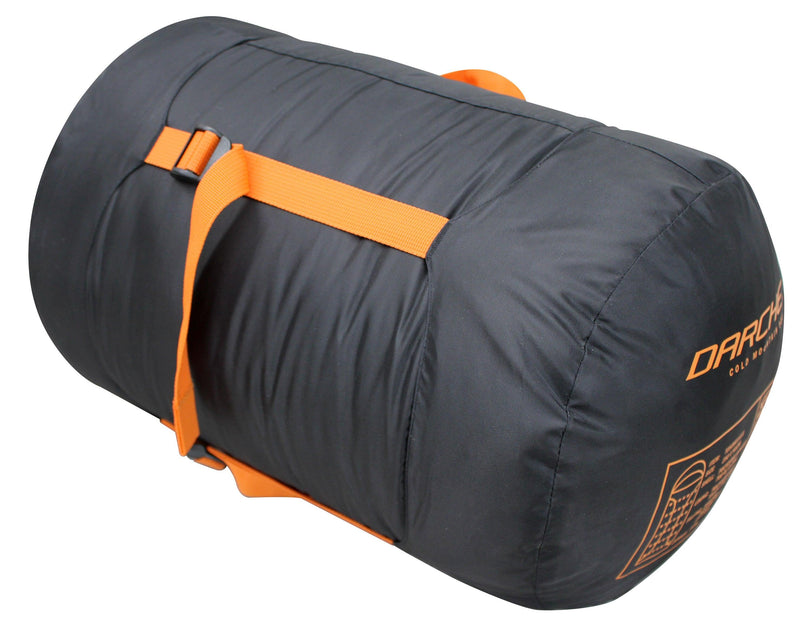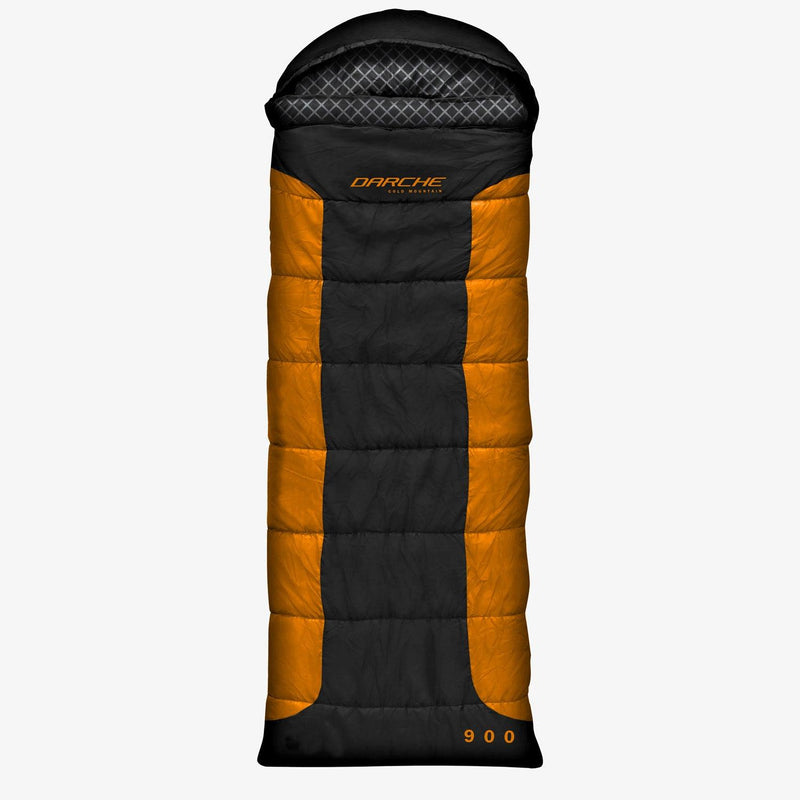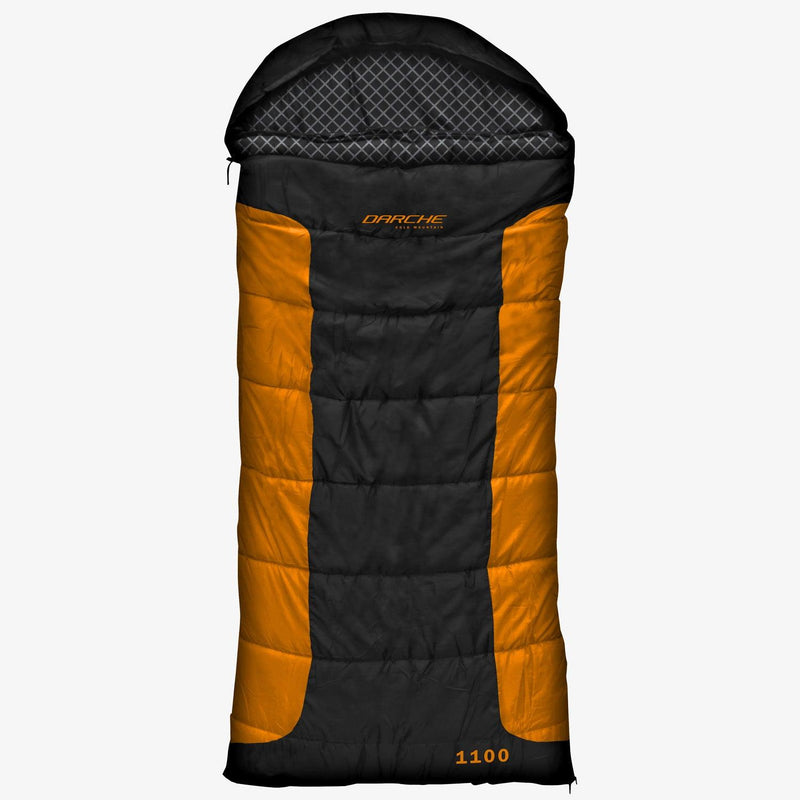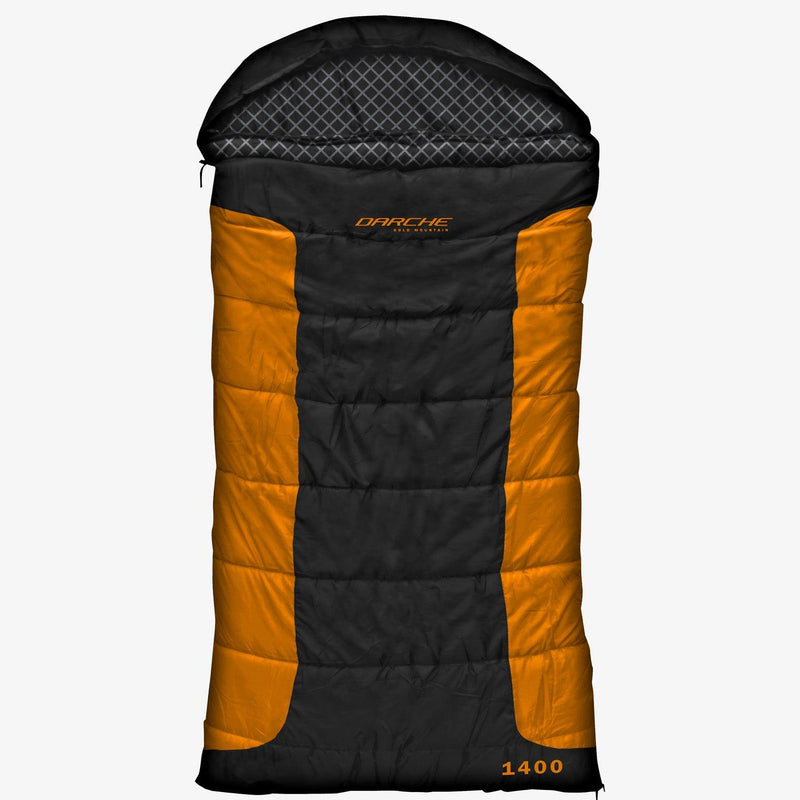 Available in 3 Sizes: 900, 1100 and 1400
The ultimate cold weather sleeping bag, DARCHE's Cold Mountain has two layers of hollow fibre filling that will keep you warm in temperatures as low as  -12°C. Perfect for the cooler seasons and dramatic climate changes of the Aussie landscape. The two-layered, robust modular construction of the Cold Mountain Sleeping Bags counteracts the 'cold spots' and enables an even distribution of warmth, with a fixed top layer filling and a floating bottom layer filling.
With a large, box-shaped design for plenty of legroom, the Cold Mountain Sleeping Bag provides ultimate comfort and is available in 3 sizes (900mm, 1100mm and 1400mm wide) to fit DARCHE's range of Swags and Roof Top Tents. 
With a water-resistant outer shell, this bag is designed with the tourer, adventurer, fisherman and all-round outdoor enthusiast in mind. It includes an internal zippered pocket, dual left and right side zips so you can open it up and use it as a doona or zip two bags together to make the ultimate double sleeping bag. 
A double layered sleeping bag designed for those chilly nights
Dual Zip – LHS zip & RHS zip as well as foot end zip
Unzip to create a large doona
Ability to zip together other Cold Mountain sleeping bags
3D collar and wind baffle
2 x layers 350gsm hollow fibre filling
Polyester ripstop 70D water resistant CIRE outer shell
Silk touch liner
Shaped hood with draw cord
Draw cord chest baffle
Internal zippered pocket
Anti-snag zip guide
Compression bag included
Material

Water Resistant 70D polyester

Fill Material

Hollow Fibre

Fill Weight

2 x 350gsm

Lining Material

Silk Touch Polyester

Gender

Sleeping Bag Comfort

Maximum Volume

L

Fits

Sleeping Capacity

External Dimensions

mm

Sleeping Area

mm

Packed Dimensions

mm

Rated Capacity

kg

Coverage

Internal Storage and Bedding

Valve Quantity

Internal Dimensions

mm

Suits Product

Weight

kg

Warranty
FEATURES
A double layered sleeping bag designed for those chilly nights
Dual Zip – LHS zip & RHS zip as well as foot end zip
Unzip to create a large doona
Ability to zip together other Cold Mountain sleeping bags
3D collar and wind baffle
2 x layers 350gsm hollow fibre filling
Polyester ripstop 70D water resistant CIRE outer shell
Silk touch liner
Shaped hood with draw cord
Draw cord chest baffle
Internal zippered pocket
Anti-snag zip guide
Compression bag included
SPECIFICATIONS
Material

Water Resistant 70D polyester

Fill Material

Hollow Fibre

Fill Weight

2 x 350gsm

Lining Material

Silk Touch Polyester

Gender

Sleeping Bag Comfort

Maximum Volume

L

Fits

Sleeping Capacity

External Dimensions

mm

Sleeping Area

mm

Packed Dimensions

mm

Rated Capacity

kg

Coverage

Internal Storage and Bedding

Valve Quantity

Internal Dimensions

mm

Suits Product

Weight

kg

Warranty