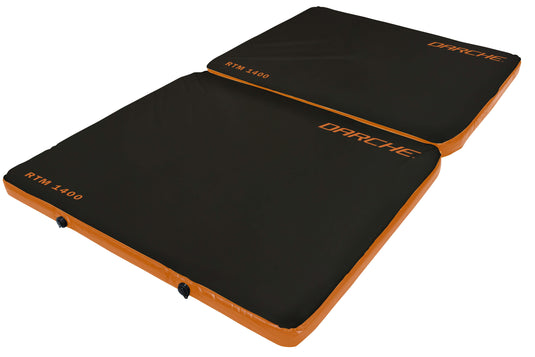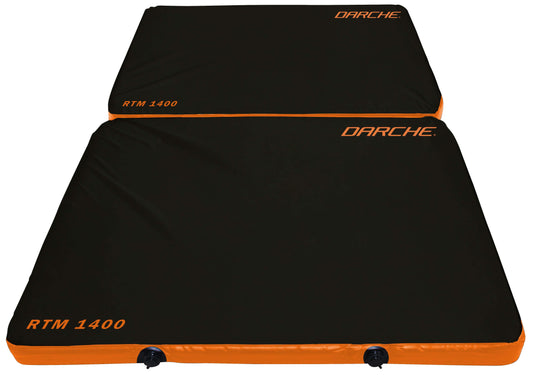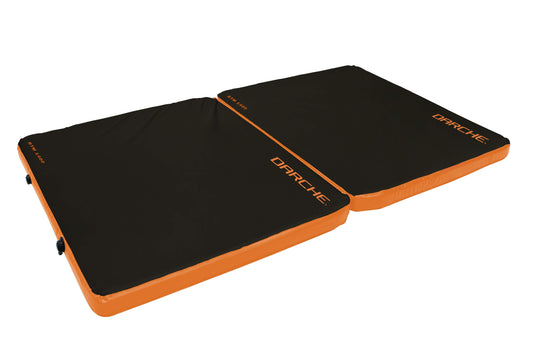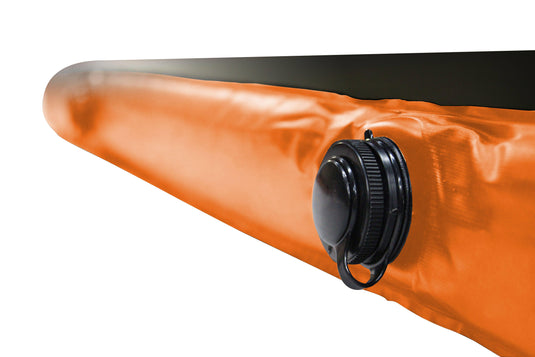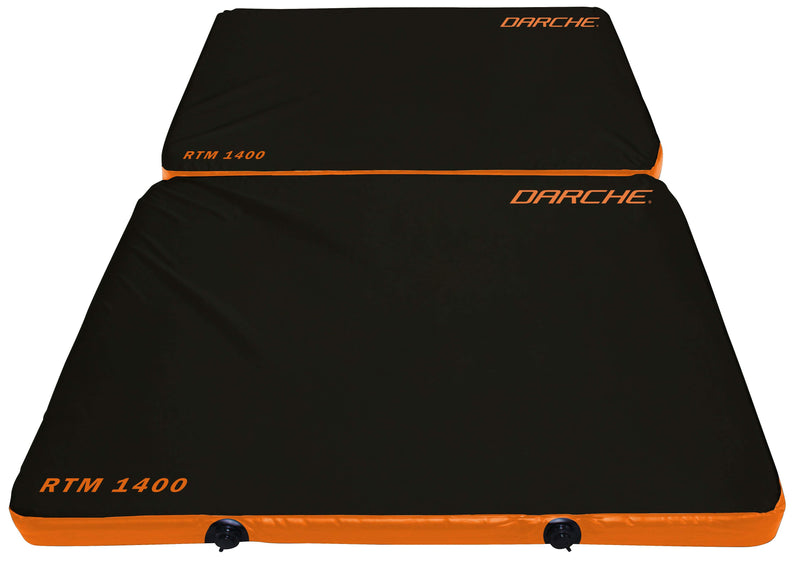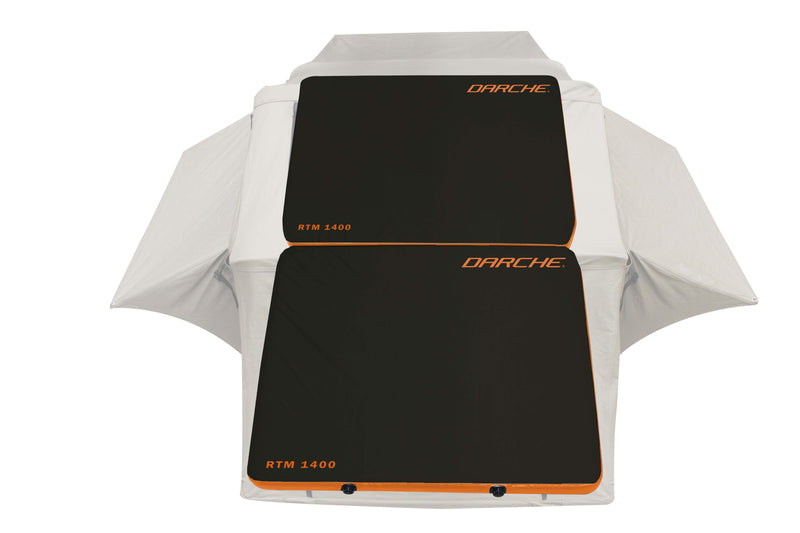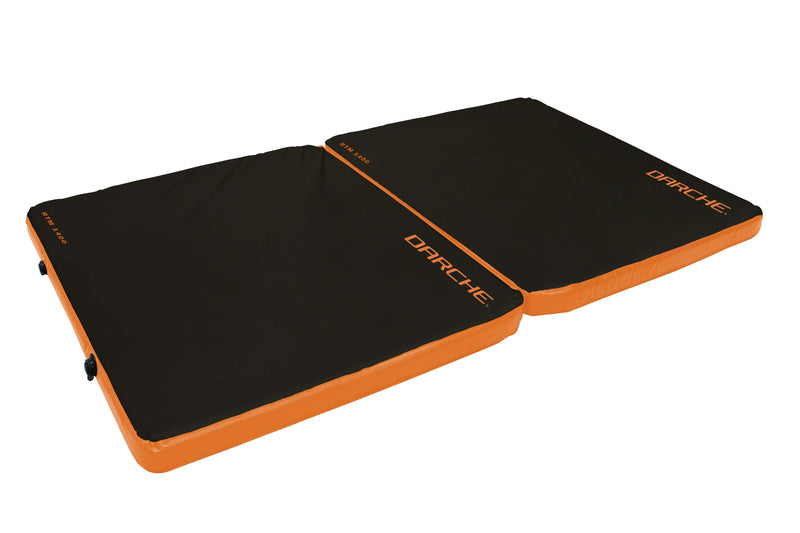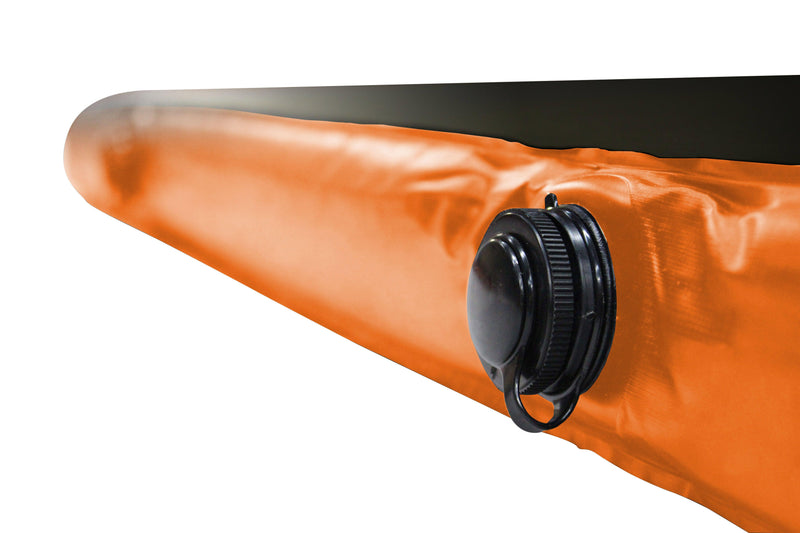 If you want some extra storage room for your sleeping gear without interfering with the pack down of your Roof Top Tent, the RTM mattress range provides a self-inflating option with a bit more flexibility when you're on the road.
These extremely comfortable, hard-wearing mattresses include fast self inflating/deflating at both ends to provide a quick set up and allow for adjustable firmness and easy pack down. 
The fully-bonded 3D construction method allows the internal open-cell high density foam to expand fully, reducing surface pressure providing greater strength, durability and support for an undisturbed night's sleep. 
The waterproof base and water-resistant peach-finished top provide the ultimate warmth and comfort and are also easy to clean. 
The base of the RTM features both hook and loop strips and dotted non-slip PVC to ensure the mattress remains secured to the base of your rooftop tent throughout the night.
Deflatable mattress for extra storage space inside your Roof Top Tent
2 halves fit snugly inside your RTT and secures to the base with hook and loop strips to prevent slipping
Fully-bonded self-inflating mattress
80mm thick at full inflation
2 inflation points per half for effective inflation/deflation for quick set up adjustable firmness 
Highly durable 3D construction provides greater strength and durability
High-density foam provides ultimate comfort, support and warmth
Hardwearing, water-resistant, outer shell ensures easy cleaning and reduces foam moisture draw
Robust PVC edge 
Compression straps for easy pack up and storage
Repair kit included
RTM 1400 Dimensions:
Overall: 2360mm L x 1360mm W x 80mm
2 Pieces: 1180mm L x 1360mm W x 80mm H (each half)
Compatible with

Any Darche 1400 Roof Top Tent

Outer Material:

Top - 75D Peach Finished Polyester | Bottom - Waterproof 300D Oxford with PVC Coating | Side -3D PVC  edge

Inner Material:

Open cell high-density foam

Gender

Sleeping Bag Comfort

Maximum Volume

L

Fits

Sleeping Capacity

External Dimensions

mm

Sleeping Area

mm

Packed Dimensions

mm

Rated Capacity

kg

Coverage

Internal Storage and Bedding

Valve Quantity

Internal Dimensions

mm

Suits Product

Weight

kg

Warranty
FEATURES
Deflatable mattress for extra storage space inside your Roof Top Tent
2 halves fit snugly inside your RTT and secures to the base with hook and loop strips to prevent slipping
Fully-bonded self-inflating mattress
80mm thick at full inflation
2 inflation points per half for effective inflation/deflation for quick set up adjustable firmness 
Highly durable 3D construction provides greater strength and durability
High-density foam provides ultimate comfort, support and warmth
Hardwearing, water-resistant, outer shell ensures easy cleaning and reduces foam moisture draw
Robust PVC edge 
Compression straps for easy pack up and storage
Repair kit included
RTM 1400 Dimensions:
Overall: 2360mm L x 1360mm W x 80mm
2 Pieces: 1180mm L x 1360mm W x 80mm H (each half)
SPECIFICATIONS
Compatible with

Any Darche 1400 Roof Top Tent

Outer Material:

Top - 75D Peach Finished Polyester | Bottom - Waterproof 300D Oxford with PVC Coating | Side -3D PVC  edge

Inner Material:

Open cell high-density foam

Gender

Sleeping Bag Comfort

Maximum Volume

L

Fits

Sleeping Capacity

External Dimensions

mm

Sleeping Area

mm

Packed Dimensions

mm

Rated Capacity

kg

Coverage

Internal Storage and Bedding

Valve Quantity

Internal Dimensions

mm

Suits Product

Weight

kg

Warranty