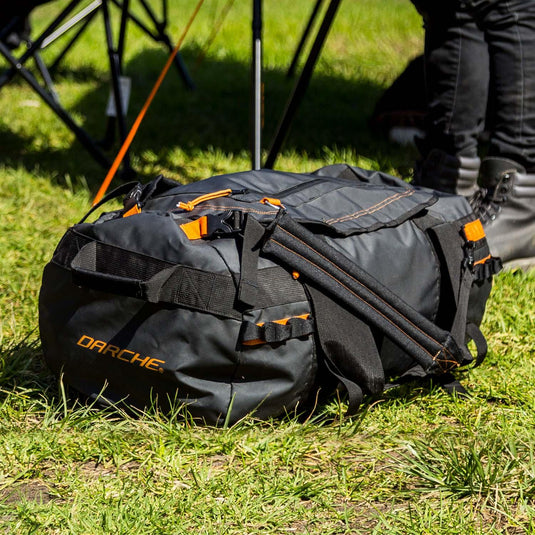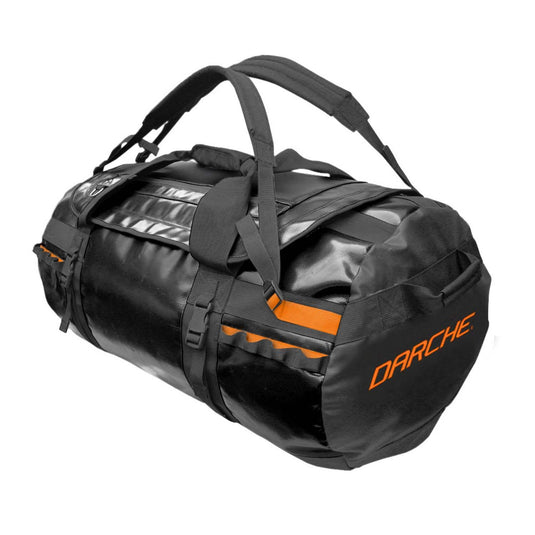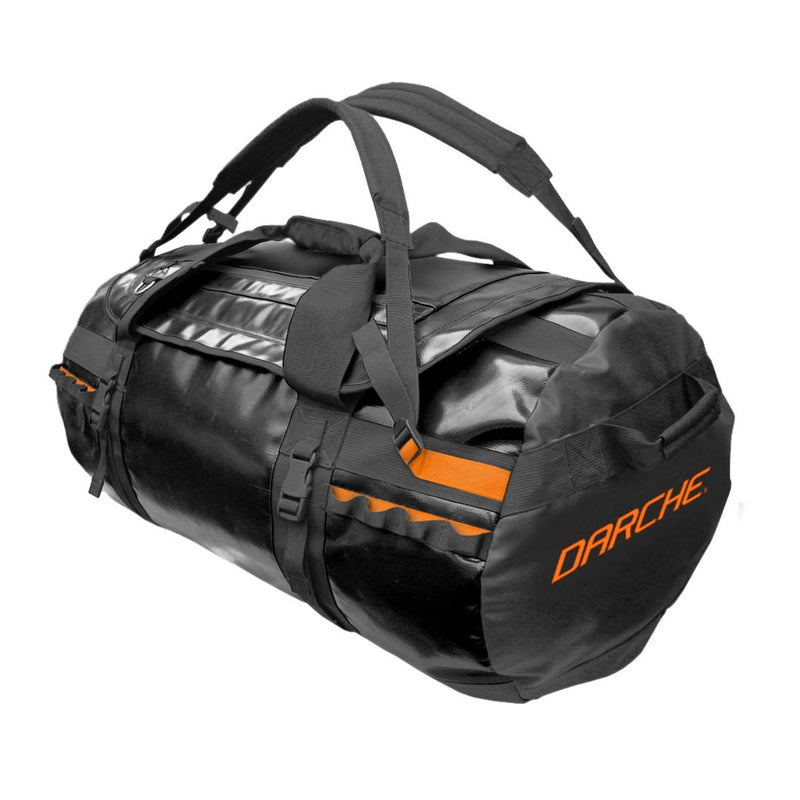 The versatile Enduro 85L is a super tough and reliable, all-weather gear bag that can be used anywhere. 
Constructed with weatherproof 650gsm PVC, the Enduro includes a waterproof map pocket and an internal zippered mesh pocket to store your valuables. 
The Enduro includes carry handles and side grab handles, giving you plenty of options for securing your bag to the roof racks or the back of the ute, plus removable shoulder straps for use as a rucksack or a gear bag. Compression straps also help to reduce bulk when you're on the road.
All-weather PVC construction
Waterproof map pocket and internal zippered mesh valuables pocket 
2 x carry handles plus 2 x side grab handles 
Detachable shoulder strap, for use as a rucksack or a gear bag
Compression straps to reduce bulk
Material

650gsm PVC

Gender

Sleeping Bag Comfort

Maximum Volume

L

Fits

Sleeping Capacity

External Dimensions

mm

Sleeping Area

mm

Packed Dimensions

mm

Rated Capacity

kg

Coverage

Internal Storage and Bedding

Valve Quantity

Internal Dimensions

mm

Suits Product

Weight

kg

Warranty
FEATURES
All-weather PVC construction
Waterproof map pocket and internal zippered mesh valuables pocket 
2 x carry handles plus 2 x side grab handles 
Detachable shoulder strap, for use as a rucksack or a gear bag
Compression straps to reduce bulk
SPECIFICATIONS
Material

650gsm PVC

Gender

Sleeping Bag Comfort

Maximum Volume

L

Fits

Sleeping Capacity

External Dimensions

mm

Sleeping Area

mm

Packed Dimensions

mm

Rated Capacity

kg

Coverage

Internal Storage and Bedding

Valve Quantity

Internal Dimensions

mm

Suits Product

Weight

kg

Warranty